LG 2Door No Frost Refrigerator Inverter 11.8cu. ft. GR-C372SWCN
PRE-ORDER BASIS
Inverter Technology
Door Cooling+
Movable Ice Maker
Low Voltage Start Ability
Multi Air Flow
Smart Diagnosis
Compare
Description
Inverter Technology
Efficient Energy Saving
Thanks to LG's Inverter Technology, ensuring market leading efficiency by using less components than conventional compressors. Hence, Inverter Technology has less friction points, making less noise.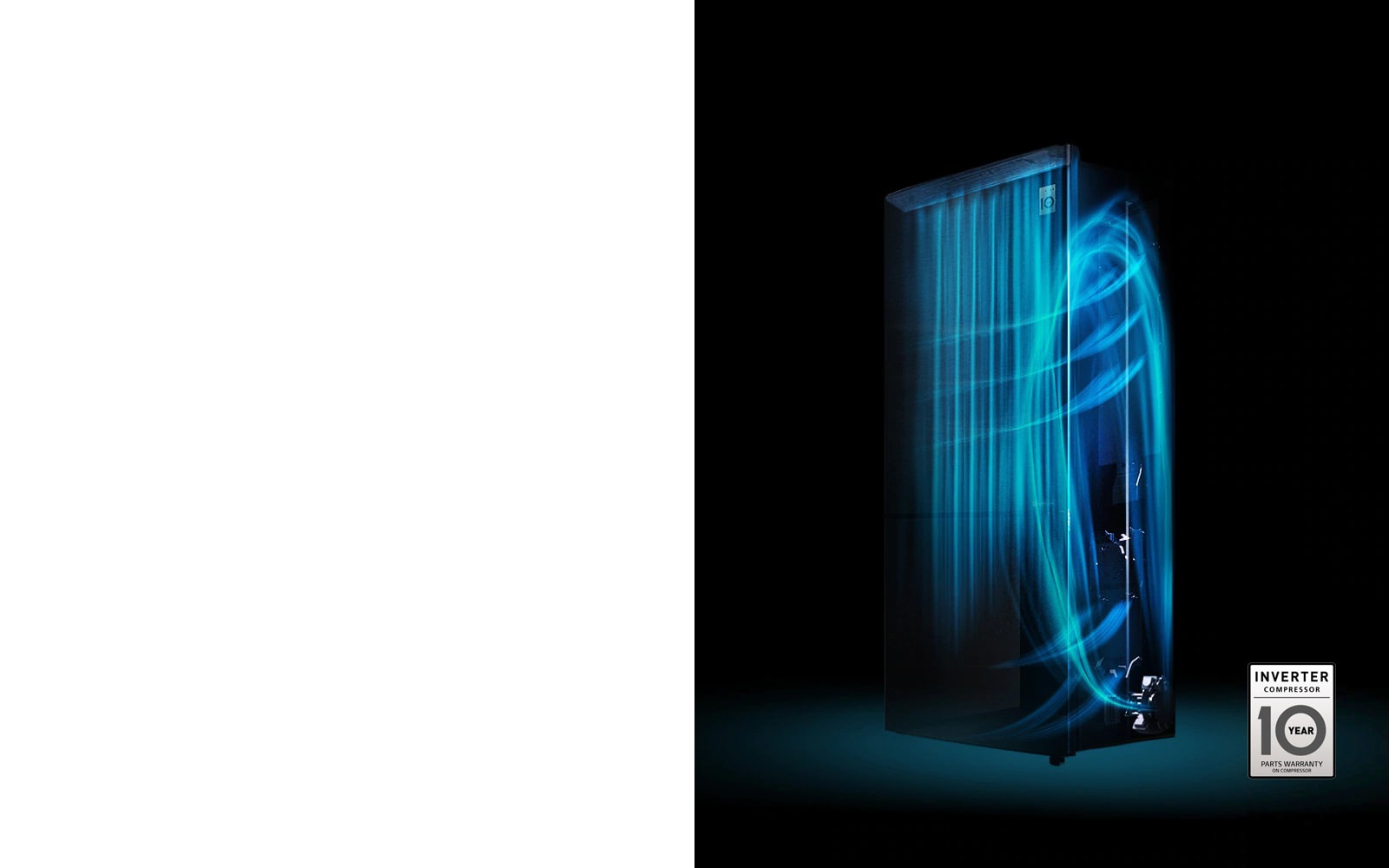 Even & Fast Cooling in Any Where
LG DoorCooling+™ makes inside temperature more even and cool 35% quicker than conventional cooling system.
It significantly reduces the temperature gap between the inner part and the door side of the compartment.


Multi Air Flow
Fast & Even Cooling
Cooling air is supplied in every corner of refrigerator with multiple cooling air vent.


Moving Ice Maker
Easy Storage
You can easily take out and move the ice tray whenever you need more freezer space.

Get the LG 2Door No Frost Refrigerator Inverter 11.8cu. ft. GR-C372SWCN for your home today to enjoy energy savings and fresher-for-longer food and produce. This inverter refrigerator features multiple cooling air vents, a movable ice maker, and LG's DoorCooling+ technology, all packed into a large-capacity body so you can store more items. With the LG GR-C372SWCN fridge, you can expect your food to stay in in good condition even during the hot summers in the Philippines. Buy this refrigerator model from Savers Appliances today. We accept a wide range of payment options and offer pickup and delivery.
Refrigerators play an integral role in keeping your kitchen or pantry functional. If you want an all-rounder that can keep up with your everyday needs and perform with utmost reliability, you can't go wrong with the LG 2Door No Frost Refrigerator Inverter 11.8cu. ft. GR-C372SWCN. This unit features sufficient refrigerator space for your everyday food items and ingredients, as well a sizable freezer for your frozen goods. It also makes use of inverter technology so it's energy efficient and quieter than your traditional refrigerator.
What separates the LG GR-C372SWCN from others are the features that enable it to provide quick and even cooling. It has multiple air vents to distribute the cool air properly inside the refrigerator. In addition, it also has LG's DoorCooling+ feature, which bridges the gap between the temperature in the door side of the compartment and the inner parts of the ref. This way, no matter the season and where your food is placed in the compartment, it can be cooled evenly so that it can stay fresh.
With this unit in your home or office, you'll be able to enjoy cost savings and reliable functionality. Purchase the LG GR-C372SWCN directly from Savers Appliances today or check out the other LG appliances for sale in our website.
Additional information
| | |
| --- | --- |
| Weight | 61 kg |
| Dimensions | 63 × 68.5 × 173 cm |
| Refrigerator Capacity | |
| Refrigerator Technology | |
| Other Technology | |
Only logged in customers who have purchased this product may leave a review.