LG 65inch 8K Nano Cell TV 65NANO95SPA
NanoCell Pure Color
a9 Gen4 AI Processor 8K
AI 8K Upscaling
Full Array Dimming
AI Picture Pro
AI Sound Pro
Sold Out
Compare
Description
Pure Colors with
flawess consistency.
LG NanoCell TV displays Pure Colors with high consistency from wide viewing angles thanks to Nano technology. Color consistency is a representation of display consistency in terms of color and lightness. Certified by Intertek, LG NanoCell TV delivers a high Color Consistency recorded as 100% by CIE DE2000 across 18 color patterns with a viewing angle of ±30°. In other words, this means that LG NanoCell TV displays colors richly and accurately even when viewed from wide angles.


Deep Black with Full Array Dimming
Pure Colors enhanced
with deep black.
LG NanoCell TV completes the picture with deep blacks that expertly complement Pure Colors. Full Array Local Dimming technology features multiple dimming zones located directly behind the TV screen. These zones can be independently controlled to enhance black levels for greater detail and added depth in dark scenes. More precise backlight control also helps to prevent backlight bleeding and halo effect for greater contrast and a more detailed picture whatever you watch.


Real 8K
Pure Colors in full resolution.
Pure Colors look better than ever in Real 8K. That's because LG NanoCell TV offers approximately 33 million densely packed pixels for a high-resolution display — the higher the pixel density, the better the resolution. Combining a high pixel density with a near-perfect contrast modulation level, the 8K display elevates Pure Colors to deliver a stunning, high-quality picture that exceeds the CTA definition for 8K TV.


AI 8K Upscaling
Everything upgraded
in Pure Colors.
LG NanoCell TV takes Pure Color to new heights, letting you enjoy any content in breathtaking 8K resolution. The AI processor uses deep learning algorithms to analyze what you watch and transform non-native 8K content into stunningly immersive 8K. The upscaled image is sharper with noticeably higher levels of definition and detail, even when viewed on our biggest screens


A panorama of Pure Colors.
Everything that makes LG NanoCell TV superb is elevated with an Ultra Large Screen. This massive, high-resolution display makes all your favorite content even more immersive.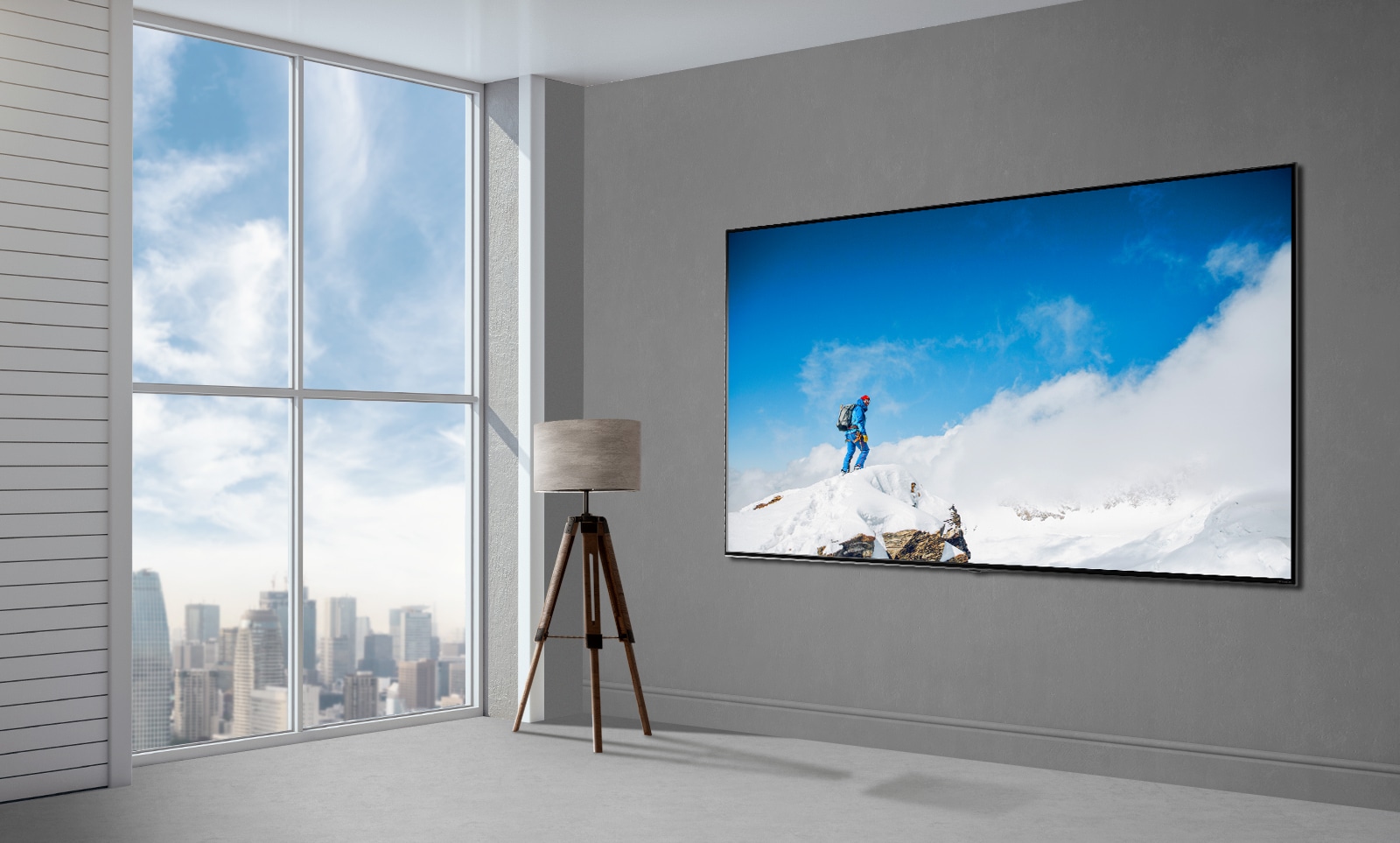 Only logged in customers who have purchased this product may leave a review.