LG Xboom Home Audio CL65D
PRE-ORDER BASIS
950 Watts RMS
DVD/CD Playback
Auto DJ
Multi Color Lighting
LG Bluetooth App
Multi Bluetooth
Sold Out
Compare
Description
Do you consider yourself a true audiophile? Are you looking for a sound system that can keep up with your love of music? If so, consider a sound system like the LG Xboom Home Audio CL65D. The awesome features on this sound system will make you look forward to house parties, karaoke sessions, and movie nights at home. Get it today at Savers Appliances Philippines.
Rock the Party with 950-watt Sound
LG XBOOM CL65 pumps out epic 950-watt sound with booming bass from a 7-inch dual woofer, so your parties will always rock.
Multi Color Lighting
The CL65 flashes 8 colors of light to the beat of the music, elevating the atmosphere and adding excitement to your party.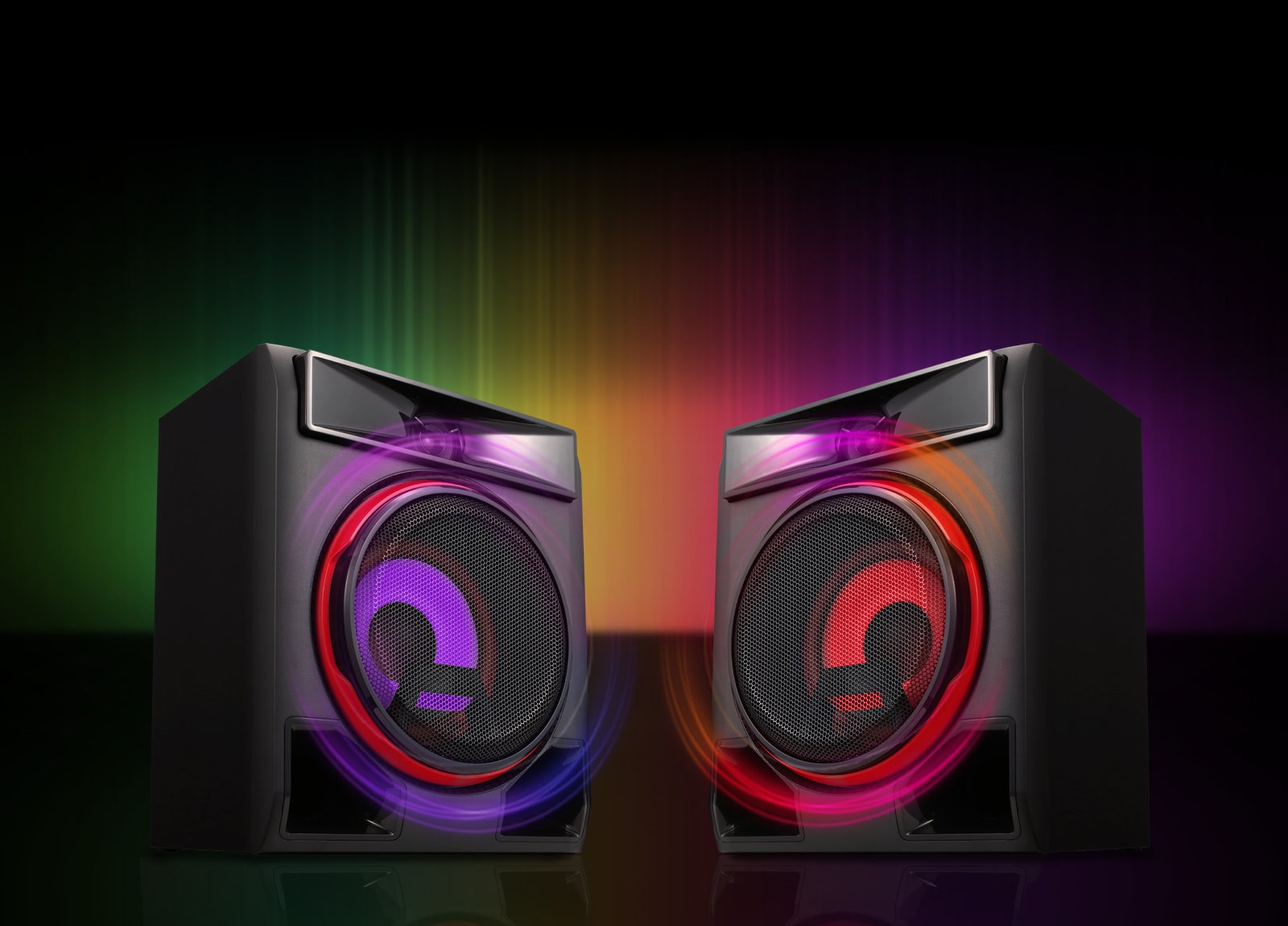 Karaoke Star
Singing is now easy and enjoyable with a voice canceller to reduce in-track vocals and a key changer that tunes the music to your voice.
Sing for Joy with Vocal Effects
Enjoy playing with up to 18 vocal effects using 3 echo strengths across 6 modes. Singing with friends has never been so much fun.
Share Music Seamlessly with Multi Bluetooth
The CL65 lets you pair 3 devices at the same time. Take turns controlling the playlist and enjoy your music without any interruption or loss of connection.
Double the Sound with Wireless Party Link
Link two LG XBOOM CL65 systems together wirelessly to increase the output to 1900 watts. More speakers, more powerful sound, and more fun.
Be More Immersed with TV Sound Sync
Connect The CL65 to your LG TV via Bluetooth® to experience more impressive, room-filling sound with all your favorite movies and shows.
Some people take sound very seriously, whether for home movie viewing or for intimate house parties that have all the energy of the club. If you're one such person who's looking to add oomph to their audio experience, consider investing in a dedicated component system. Such systems can offer you better volume, richness, and complexity of sound compared to single-unit speakers. Those that come with features like Bluetooth connectivity will also allow you to play sound from a variety of devices, like your laptop or smartphone.
Audiophiles, house party enthusiasts, and karaoke heroes alike might be satisfied with the LG Xboom Home Audio CL65D. Capable of blasting audio at a powerful 950 watts, complete with multi-color lighting, this sound system will soon distinguish itself as the life of the party. Those who want to use it for karaoke will enjoy its voice canceller, key change abilities, and built-in vocal effects; it will be as if they're the stars of a concert. The LG Xboom Home Audio CL65D can also be paired with up to three devices at a time, which makes it easy to shift between playlists. And if paired with a TV via Bluetooth, the LG Xboom Home Audio CL65D can deliver a cinema-like viewing experience, thanks to its TV Sound Sync.
If you want a LG Xboom Home Audio CL65D sound system of your own, find it among the appliances for sale at Savers Appliances. Shop now!
Additional information
| | |
| --- | --- |
| Weight | 16.62 kg |
| Dimensions | 79.3 × 37.6 × 42.8 cm |
Only logged in customers who have purchased this product may leave a review.