LG Side by Side Refrigerator Insta View Inverter LC 23.8Cu.ft. GR-X247CSAV
Limited Stocks Available
10 Year Warranty
Inverter Linear Compressor
Smart Diagnosis
InstaView Door-In-Door
Only ± 0.5⁰C Temperature Variations
Water and Ice Dispenser
Compare
Description
Energy Saving with Inverter Linear Compressor
LG's Inverter Linear Compressor has revolutionized the core of the refrigerator, providing up to 32% in energy savings, top-rate durability and optimal temperature control to keep foods fresher longer.


InstaView Door-in-Door™
InstaView Door-in-Door™ has a sleek mirrored glass panel that illuminates with two quick knocks, allowing you to see inside the easy access compartment without ever opening the door, reducing cold air loss to help keep food fresher longer.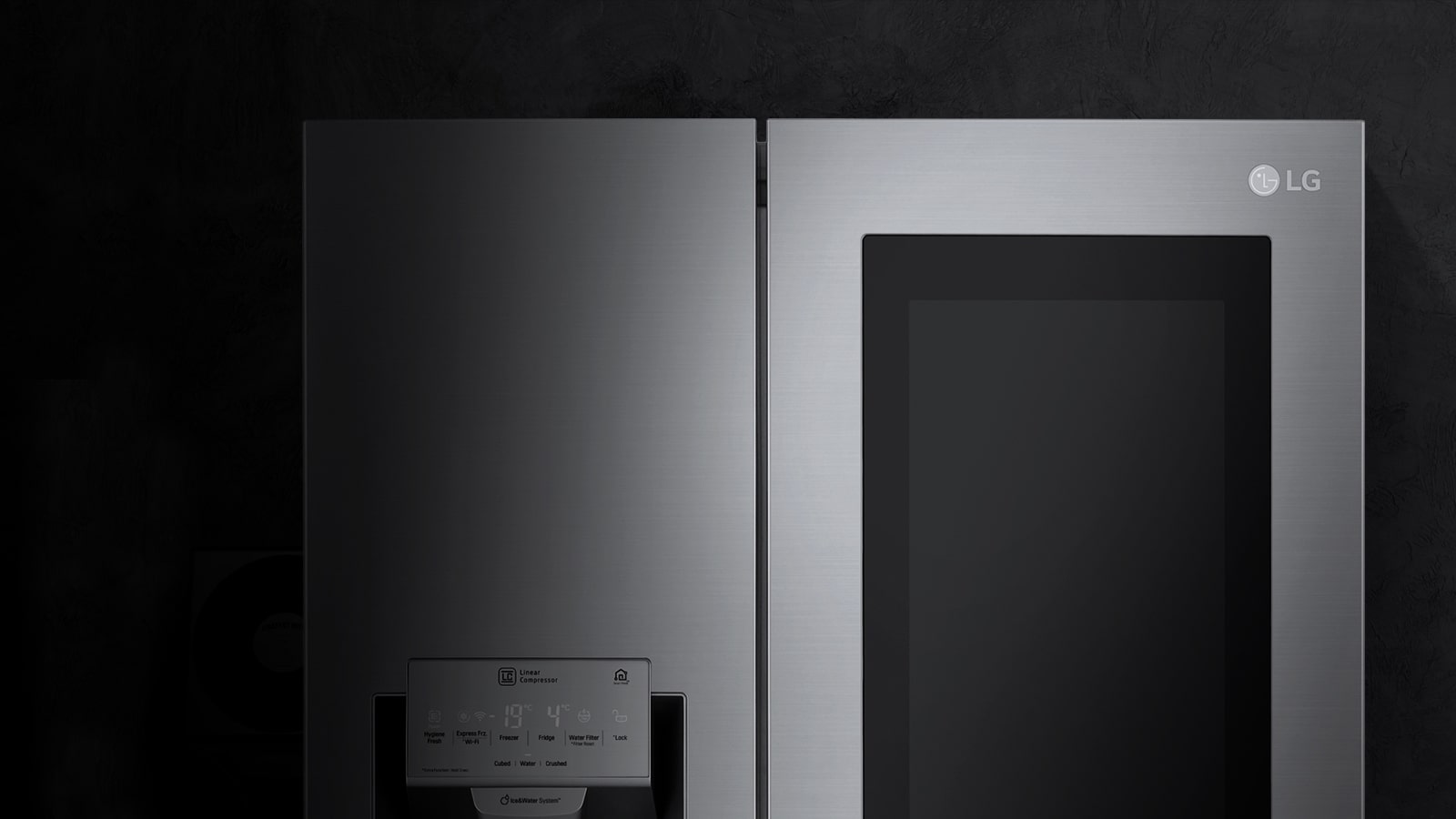 The Next Generation of Door-in-Door™
The evolution of Door-in-Door™ continues with InstaView Door-in-Door™. With InstaView Door-in-Door™, you don't need to open to see inside. Now, simply knock twice on the glass to illuminate the contents inside without cold-air-loss.


Easy Access to your Favorites
The innovative transparent window on the InstaView Door-in-Door™ enables you to check on the items stored inside without opening the door by simple two knocks.
Easy to find and access to your favorites!


Less Cold Air Loss up to 41%
Because LG InstaView Door-in-Door™ allows you to see inside without opening the door, you can reduce cold air loss. See inside without losing your cool!
*Based on Intertek testing of SX5534WB, GR-S632GLRC, and LFX3194ST/02, according to LG internal test method, measuring percentage reduction in exchange rate of air when opening Door-in-Door™ compared to fridge door for 10 seconds. Results may vary by models and duration of door opening.


SpacePlus™ Ice System
Door-mounted slim ice maker provides more storage space in freezer part.


FRESHBalancer™
With a simple switch, FRESHBalancer™ keeps your vegetables and fruits in its optimal condition respectively by adjusting the right amount of humidity.


Smart ThinQ™
With LG Smart ThinQ™, you can control and diagnose your refrigerator by your smart phone even when you're not at home. Easily set the refrigerator temperature, control HygieneFRESH+™, and diagnose your refrigerator with simple touch on your smart phone.


Full Wine Rack
The user-friendly designed wine rack can store up to 4 bottles of sparkling wine in an optimal temperature.


Utility Box
The optimal space for smaller items such as deli,
and cheese in the proper temperature.


Moist Balance Crisper™
Moist Balance Crisper™ is an innovative lattice-patterned box cover which maintains the moisture at the optimal level.

Additional information
| | |
| --- | --- |
| Weight | 129 kg |
| Dimensions | 93.2 × 79 × 181 cm |
| Refrigerator Capacity | |
| Refrigerator Technology | |
| Other Technology | |
Only logged in customers who have purchased this product may leave a review.