Samsung Terrace Soundbar HW-LST70T
Pre-order Basis
210W

Perfect match for the Terrace TV

Sound comes in clear over outdoor noise

Safe from Water and Dust

One App to Listen Smart
Compare
Description
Upgrade your outdoor entertainment system to have a more cinematic quality with your own Samsung HW-LST70T Terrace Soundbar. Pair it with a terrace TV or with your mobile devices, and enjoy crisp, powerful sound that comes through even in outdoor settings, and. Shop for audio items like the Samsung HW-LST70T Terrace Soundbar at discounted prices only at Savers Appliances!
Perfect Match for the Terrace TV
Powerful sound from the moment you plug in. 210 Watts with Built-in Woofer
Hear your TV shows and movies clearly on the Terrace Soundbar — even in the great outdoors. The power of 210 watts and a built-in woofer provide powerful bass, while multi-speaker control tech moves the four woofers simultaneously to create a strong, rich sound for your backyard movie marathons.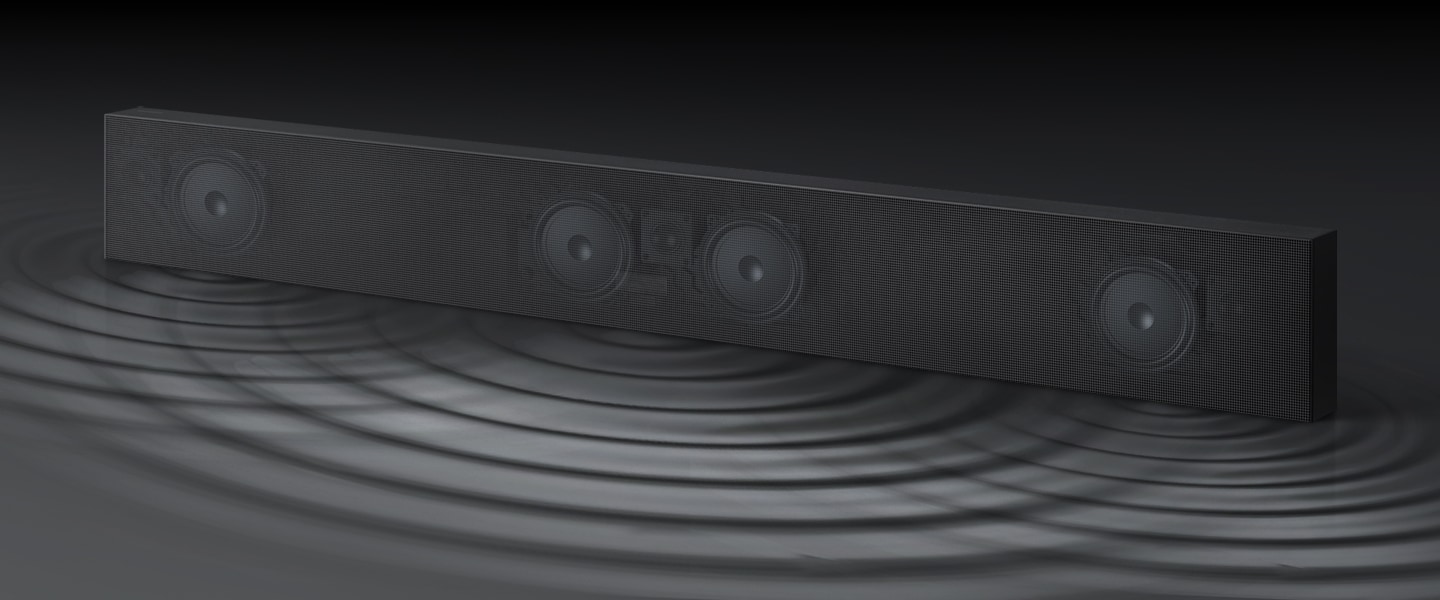 Sound comes in clear over outdoor noise. Center Speaker (3.0CH)
The Terrace Soundbar is set for sound that can be heard even over the ambient noise outside. A dedicated center speaker (3.0CH) delivers audio that surrounds you in crystal clear dialogue.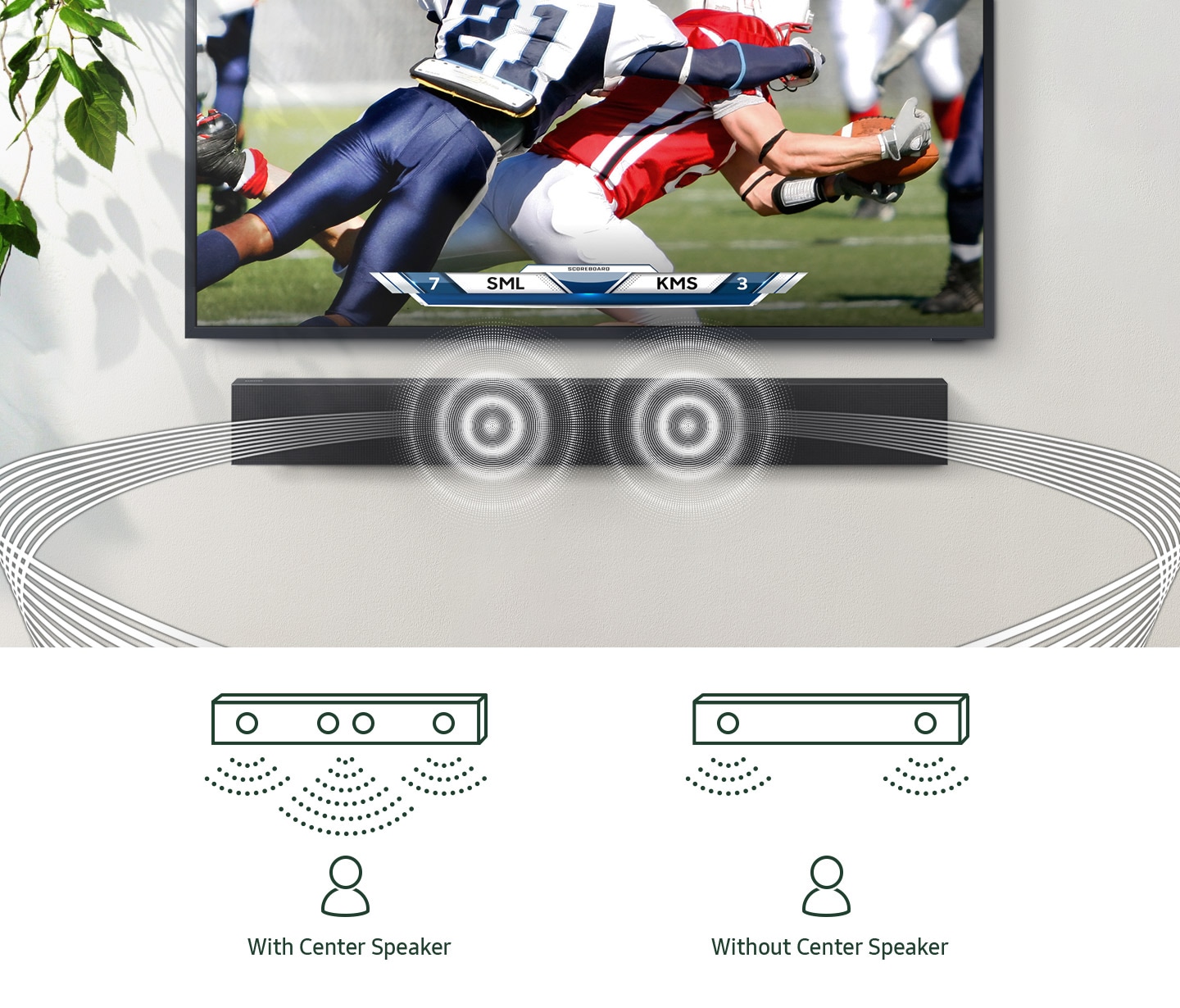 Incredible sound wherever you sit. Wide Range Tweeter
Every spot is the sweet spot. Get consistently amazing sound anywhere on the patio with the soundbar's state-of-the-art wide-range tweeter.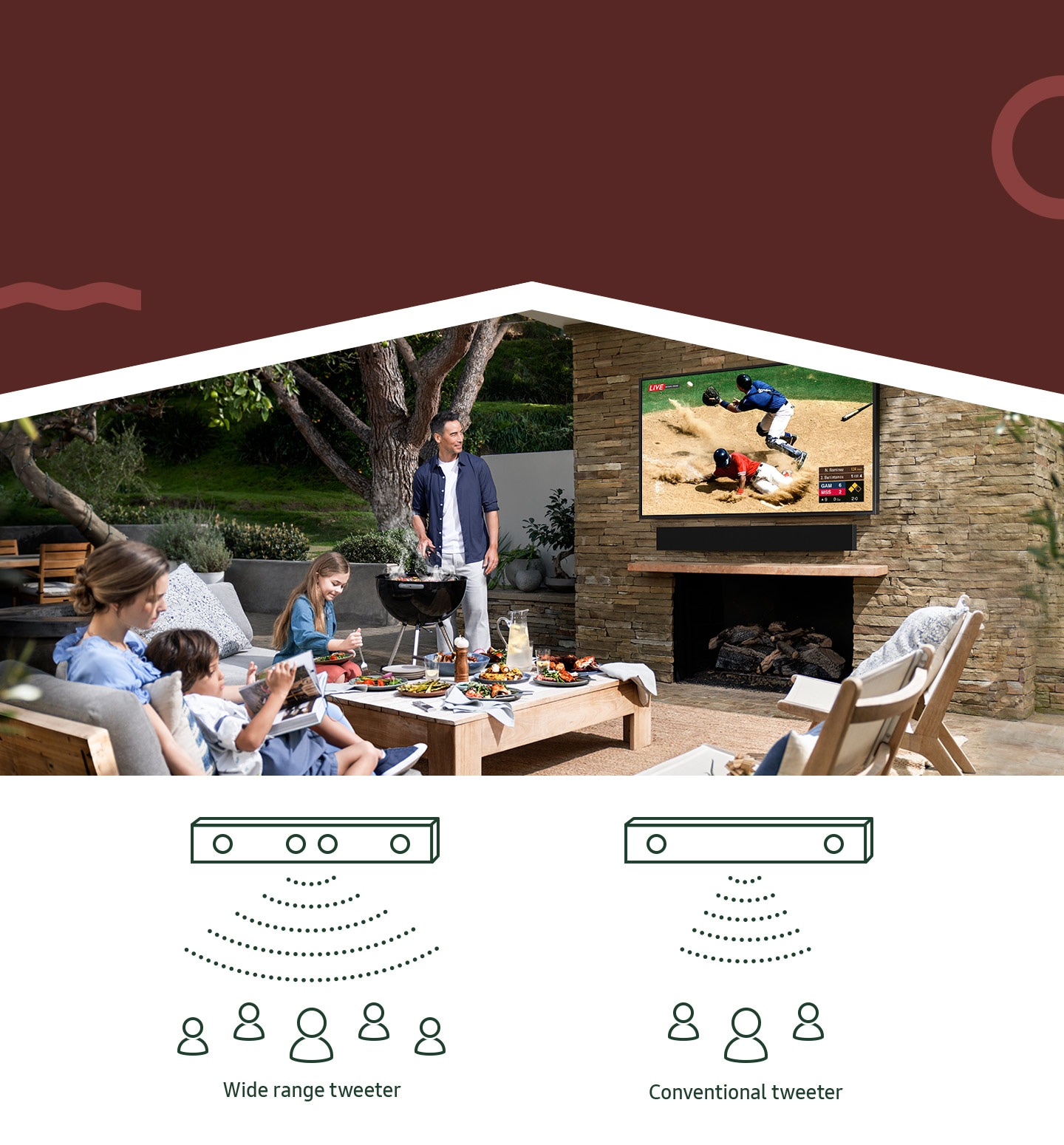 Feel the deep bass. Distortion Cancelling
Our Distortion Cancelling technology predicts and cancels out distortion before it happens, giving you deeper and more detailed bass without the need for a separate subwoofer.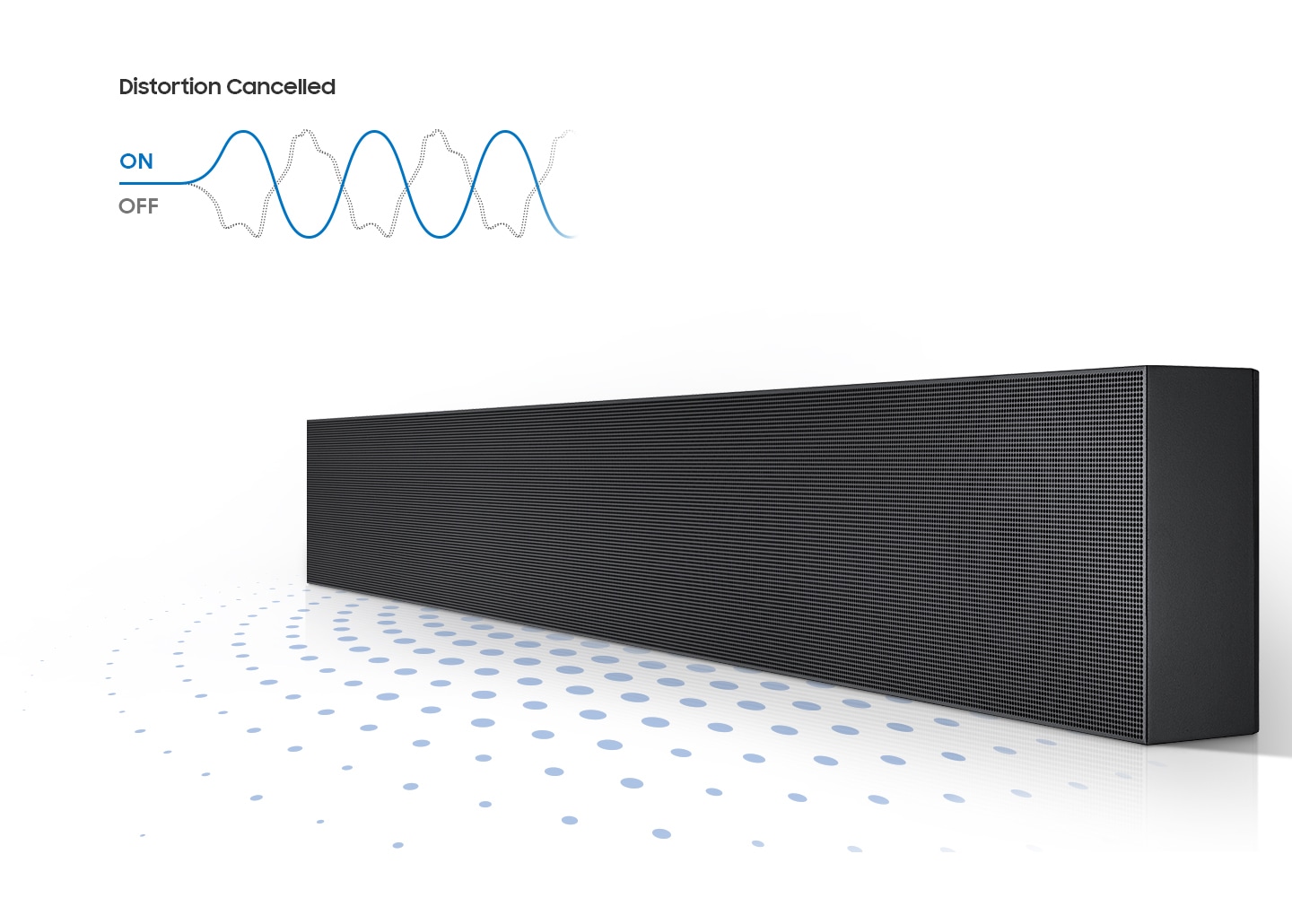 Experts in sound innovation. Samsung Audio Lab
Our focus starts at the ear of the listener, then expands out to the listening environment – the transducers (woofers and tweeters), amplifiers, and digital signal processors (DSPs).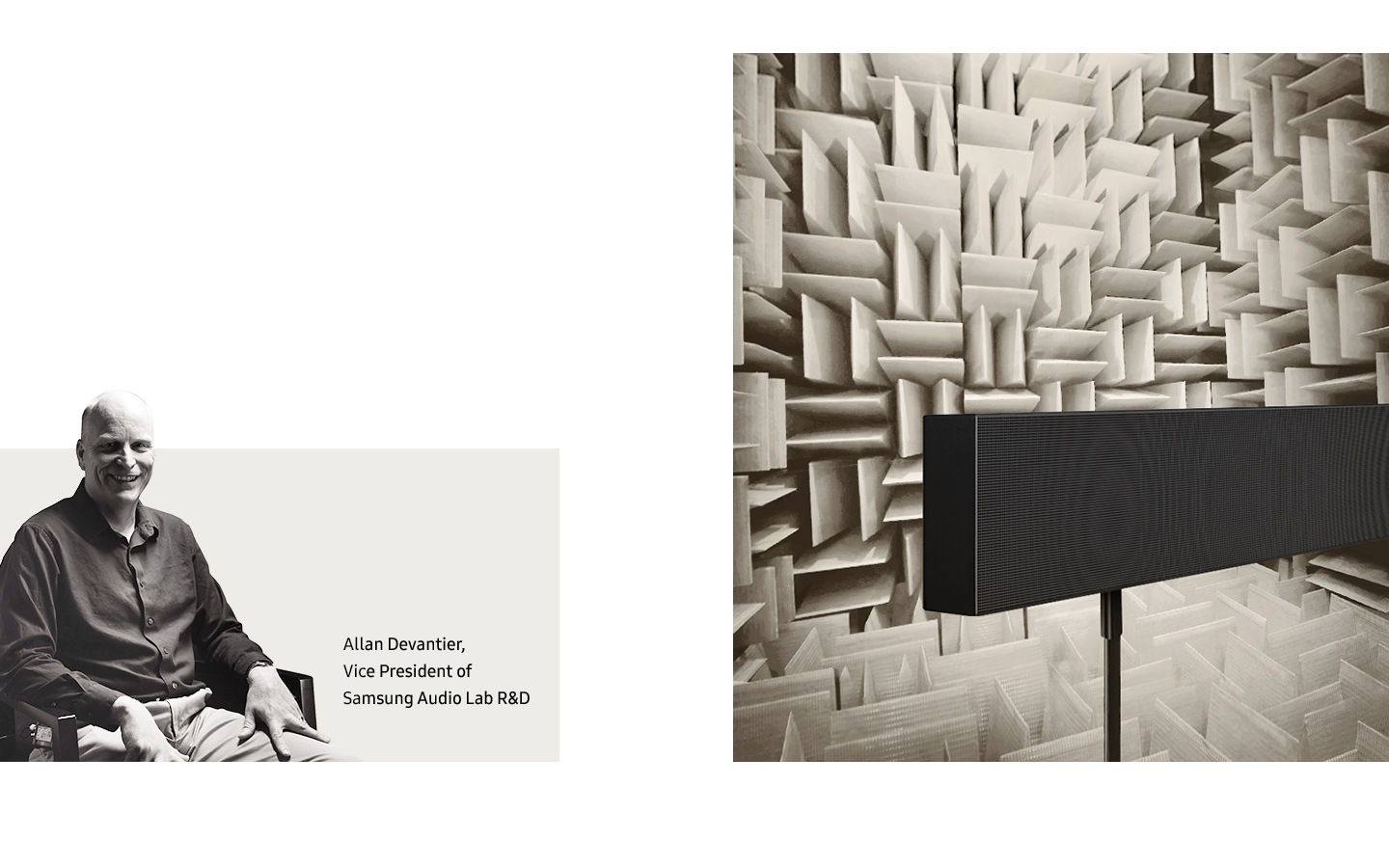 Safe from water and dust. Weatherproof Durability (IP55)
Engineered to withstand the elements, this weatherproof speaker is rated IP55, for protection against water and dust. It stays sturdy so you get maximum enjoyment, even when the weather gets bad.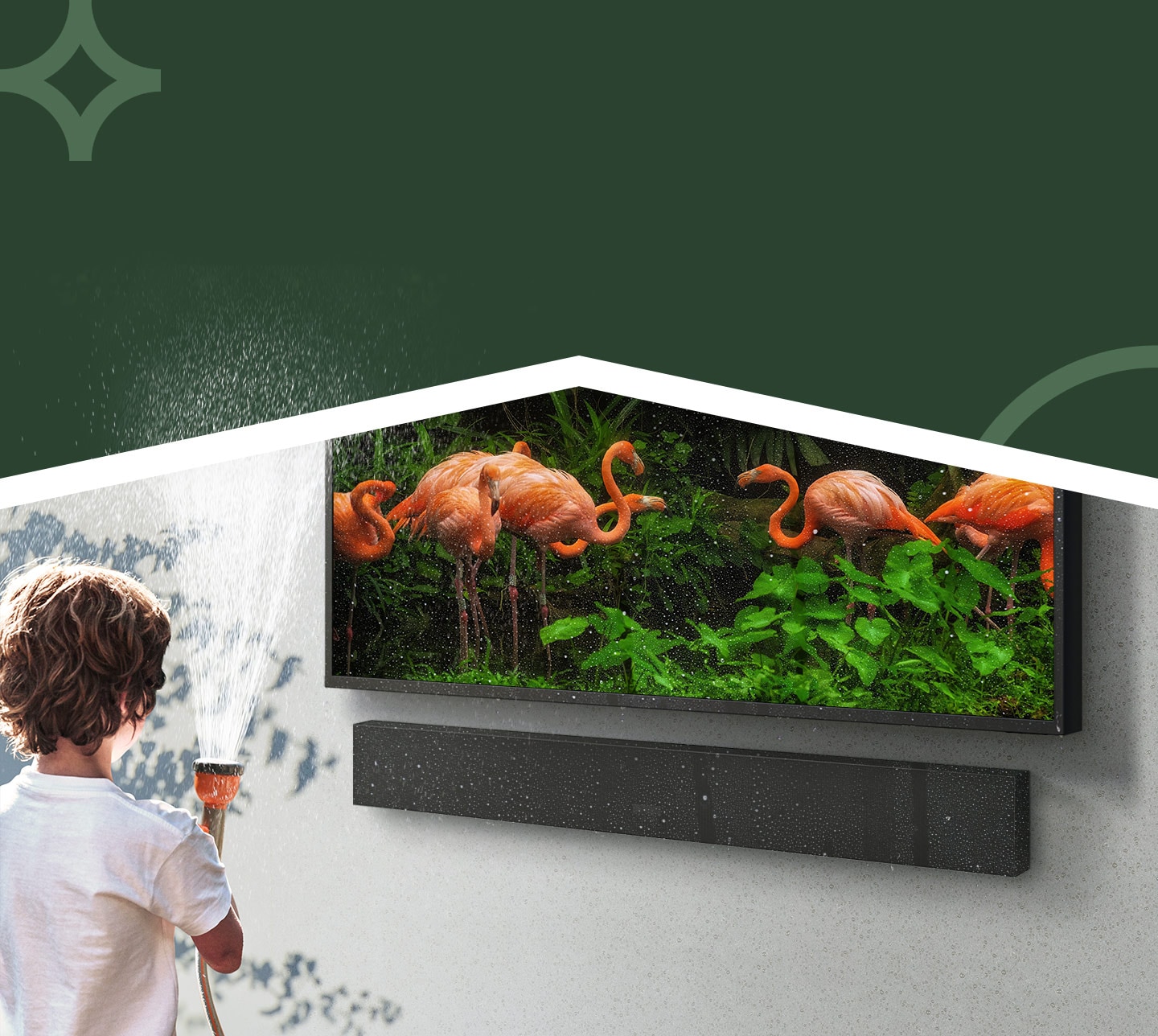 Cast from your devices, easier than ever. Streaming Music via Wi-Fi and Bluetooth
The Terrace Soundbar uses Wi-Fi and Bluetooth for easy wireless connections to other devices. Enjoy music from your mobile in top audio quality anywhere, no strings attached.
A world of sound with one remote. One Remote Control
You don't need several remotes. Control key soundbar functions like power, volume, and even sound effects with the Samsung TV remote — right from your TV.
Easy installation for quick entertainment. Wall and TV mount kit included
No need for professional installation — you can get started as soon as you get home. With the included mounting kit you'll be able to set up your speaker either on the wall or neatly underneath your Samsung The Terrace TV for a seamless sound experience.
Music comes alive with your voice. Works with Alexa
Can't recall the title? Enjoy your soundbar hands-free using Alexa voice control. Ask Alexa to play something by simply saying the title or a few lines of the song's lyrics. No matter what kind of music you're in the mood for, Alexa will find it.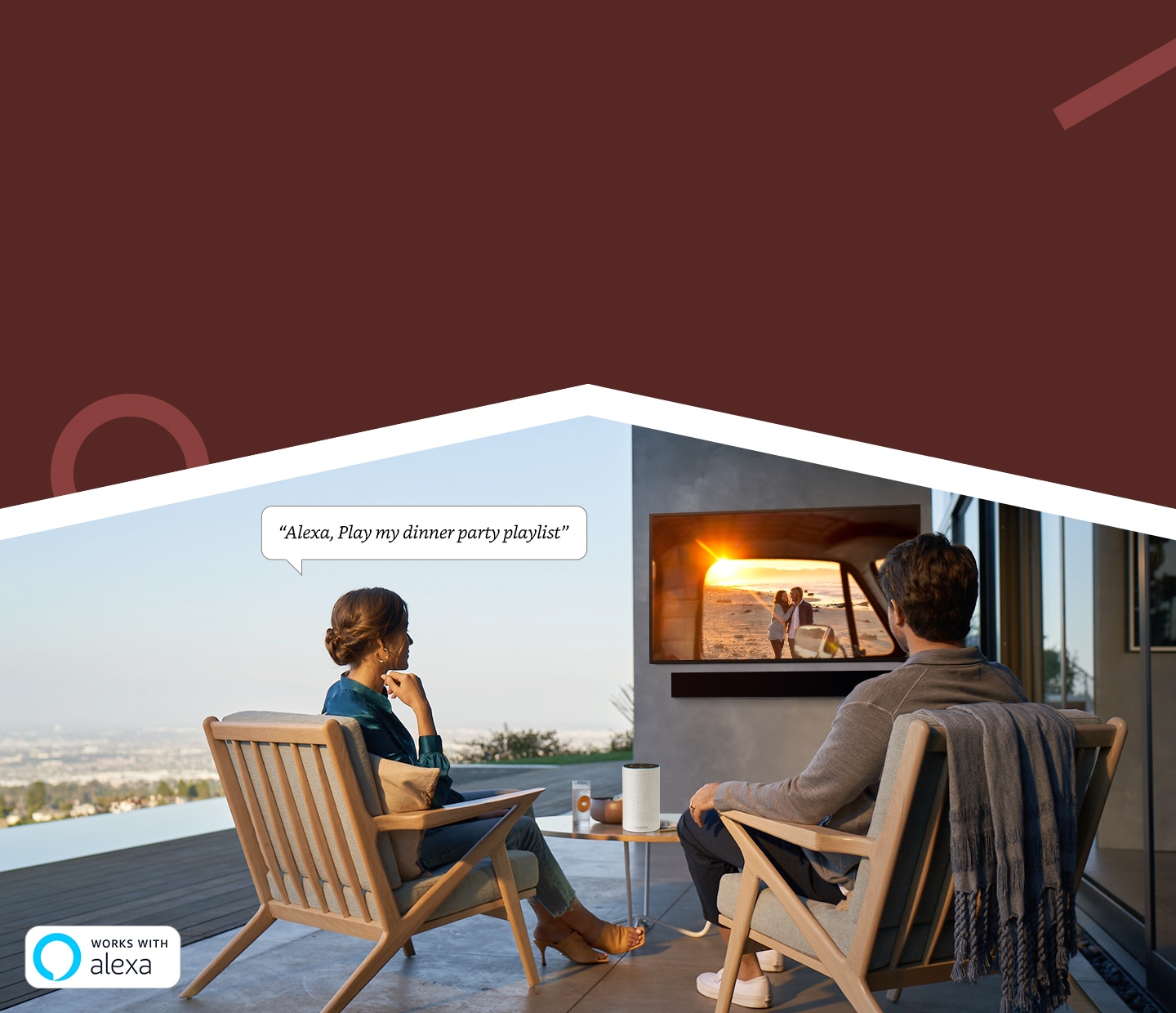 Simply Tap and play. Tap sound
For the moments you want to enjoy your music on another level. When listening to your favorites on your phone, simply Tap it on the soundbar. The soundbar vibrates as it recognizes the device and seamlessly connects and plays the song you were listening to – but with incredible soundbar audio.
One app to listen smart. SmartThings App
Take connected living to the next level. SmartThings app lets you add your speakers to your network, giving you greater control over your audio throughout your smart home.
If you love hanging out with family and friends outdoors and want an audio device to suit the ambience, consider the Samsung HW-LST70T Terrace Soundbar. This offering from one of the world's best-loved consumer audio brands is built especially for outdoor use. It can be mounted on the wall under your terrace TV and comes with its own mounting kit. Right away, you'll notice the powerful and rich sound that comes from its 3.0CH central speaker and built-in woofer.
The Samsung HW-LST70T Terrace Soundbar also has a wide-range tweeter, which yields clear and consistent sound no matter where you're positioned relative to the center. It also houses Samsung's distortion cancelling technology, which neutralizes unpleasant distortion and results in deeper, richer bass. Apart from its audio features, the Samsung HW-LST70T Terrace Soundbar is also WiFi and Bluetooth-compatible. You can pair it with your smartphone, tablet, or laptop if you're not using it with your outdoor TV. The soundbar can also be controlled with the universal Samsung TV remote, as well as the Amazon AI assistant Alexa. Lastly, this soundbar is built specifically with outdoor use in mind, and it holds an IP55 rating for dust and water protection. Even when the weather outside is a little humid or wet, you can be sure that the Samsung HW-LST70T Terrace Soundbar will hold up against the elements.
Start building a bona fide outdoor home entertainment system that's perfect for barbecues, backyard camping trips, or alfresco movie nights. Get the Samsung HW-LST70T Terrace Soundbar for yourself here at Savers Appliances, which offers some of the best prices for home audio products. We'll take care of shipping to any address in the Philippines. Come and shop now!
Additional information
| | |
| --- | --- |
| Weight | 10.7 kg |
| Dimensions | 20.3 × 170.3 × 15 cm |
Only logged in customers who have purchased this product may leave a review.