Samsung Convection Microwave Oven MC35R8088LC/TC
Pre-order Basis
Oven Capacity: 35L
All-in-One Cooking: Convection, Air Fry, Grill, Steam, Microwave and Ferment
Hot Blast Technology
More Space for Bigger Plates: 380 mm Turntable
Ceramic Enamel Interior
Available on backorder
Compare
Description
Do you want a multi-purpose kitchen appliance that can help you cook better and faster? If so, check out the Samsung Convection Microwave Oven MC35R8088LC/TC. Use it to grill, steam, heat, and bake various foods in less time than other appliances. It also has a spacious interior to accommodate large cooking and baking pans.
All-In-One Oven. Multi Player
This HotBlast Microwave Oven is one of the best multi-tasking kitchen accessories you can have, bringing you so many ways to bake, steam, grill and even roast. Now, you can cook without limits and enjoy nutritious and delicious dishes conveniently with its host of innovative features like HotBlast, Air Fry, grill, bake, steam, microwave, dehydration and even fermentation.
Faster Cooking. HotBlast
HotBlastTM technology is a new way of cooking that reduces cooking time significantly. Powerful hot air is emitted from multiple air-holes and blown directly onto food, so it's cooked evenly with a crispy outside, but juicy inside.
Healthier Fried Food. Air Fry
Enjoy healthier fried food with the Air Fry technology. It combines the use of hot air circulation and the heated Crusty Plate to give you healthier crispy bites with only a touch of oil, saving you the hassle of cleaning up any greasy pans or oil splatters!
Perfectly Crispy Food. New Crusty Plate
With the newly designed Crusty Plate, you can enjoy crispy and crunchy food. The structure of Crusty Plate is specially devised to drain oil easily. Since it has a dent on the edge, oil can be easily gathered and removed. No more soggy chicken nuggets and potato chips, and no need to worry about cleaning.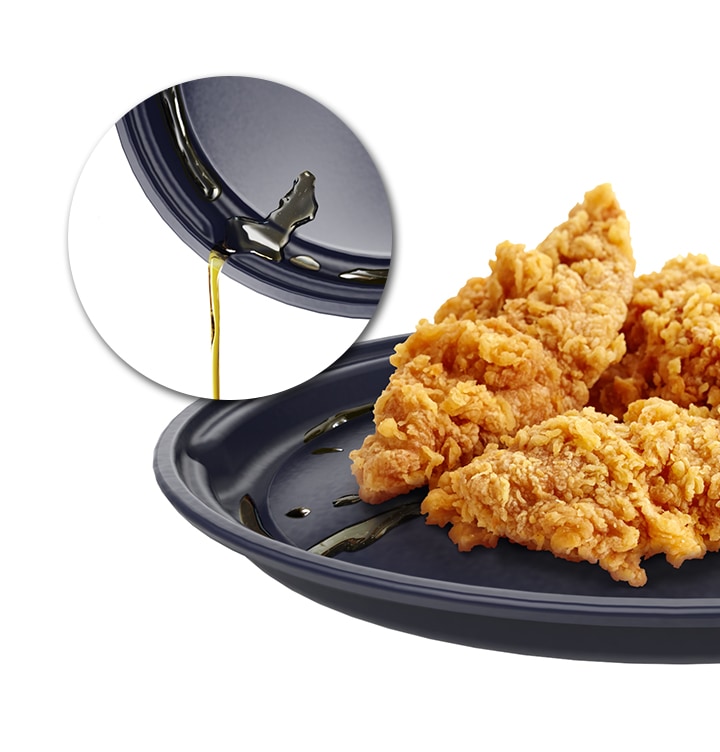 Tender and Juicier Steamed Food. Pro Steamer
The three-layered stainless steel steamer cover keeps the food moist and prevents it from being dried out, so you can enjoy tender and juicier food inside and out.
Perfectly Grilled Food. PowerGrill Duo
With the PowerGrill Duo, you can enjoy perfectly grilled foods with less waiting time. Its innovative wide grill heater delivers significantly more power, up to a maximum of 1600W, and ensures a more consistent and even heat distribution; perfect for any of the grill recipes that you have in mind.
Intuitive Full Glass Touch Control Panel & LED lighting. Full Glass Touch & White LED
The Full Glass Control Panel provides a premium look and feel while being easy to clean. In addition, the LED lighting display provide clear updates on your cooking progress so you don't have to keep opening the door to check on your food.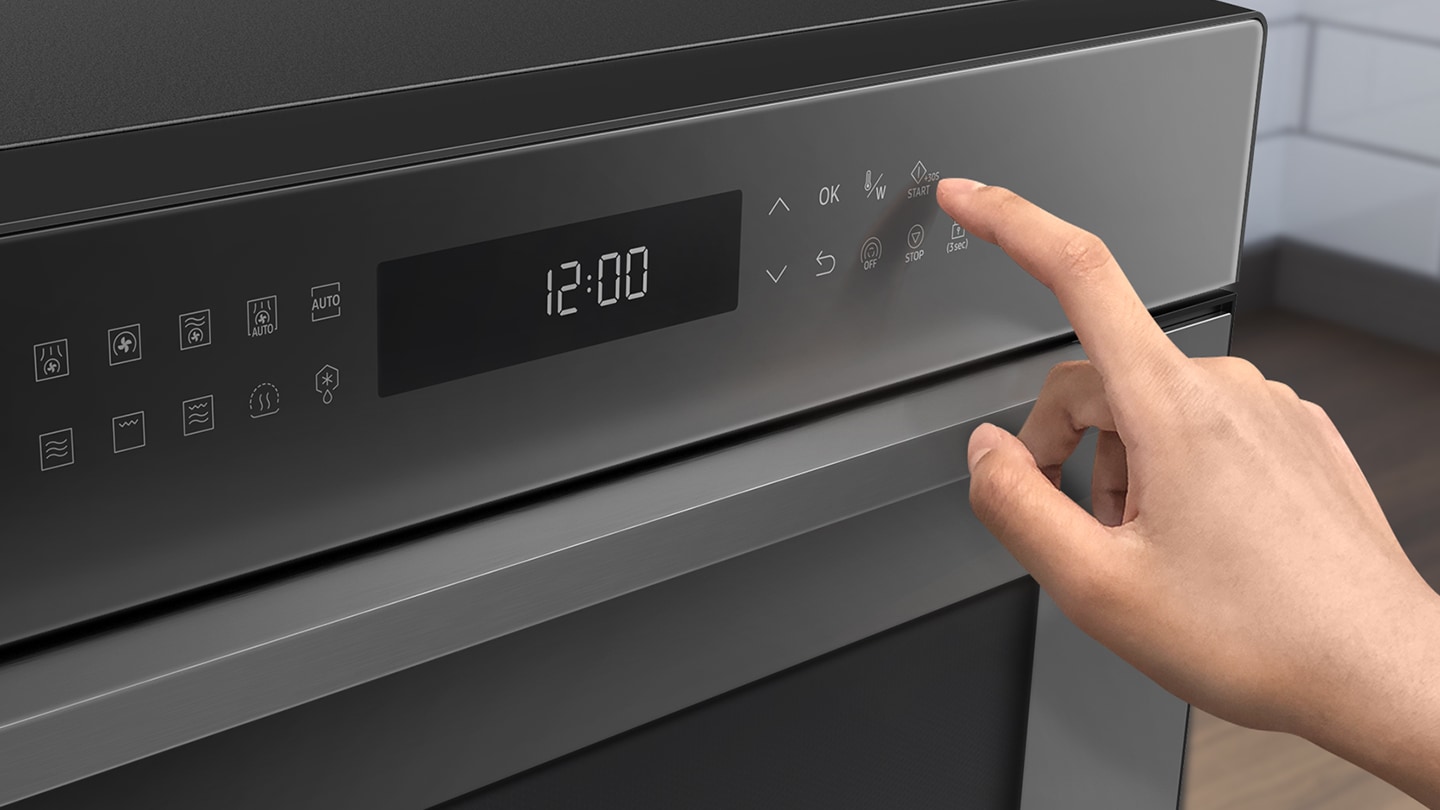 Easy to clean. CERAMIC INSIDETM
The durable CERAMIC INSIDETM is easy to keep clean and scratch-free. Its smooth surface can be cleaned without scrubbing and won't discolour over time. Plus, it is certified to be up to 99.9% anti-bacterial and more scratch- and rust-resistant than conventional interiors.
Convenient Pre-set Cooking Modes. Auto Cook
Prepare delicious homemade dishes easily using the fresh ingredients at your fingertips. Simply choose from a range of pre-set cooking modes to prepare perfectly cooked dishes that are healthy and delicious – from green beans to brown rice, and boneless chicken to salmon fillets.
If you are looking for a faster and better way to cook your favorite recipes, the Samsung Convection Microwave Oven MC35R8088LC/TC can help you. Powered by HotBlast technology, the oven can significantly reduce cooking time. It forces hot air from multiple air-holes onto the food for even cooking.
With this oven, you can also prepare your food more healthily. You don't need to soak food in a lot of oil just to get that delectable crunchy bite. You can do so with just a little oil and the oven's air fry function. And with the newly-designed Crusty Plate feature, this oven will also make sure that your food comes out crispy minus the major clean-up. This special plate is made to drain oil quicker. It has a dent on the edge where oil can settle and easily be removed after cooking. In addition, the interior offers a large space so you can cook foods in larger portions. It is also very durable and easy to clean. The interior features a special smooth ceramic surface that you won't need to scrub. It is also scratch and rust-resistant, and it is able to retain its original color after extended use. If you are worried about the appliance's ease of use, you will be glad to know that even newbie cooks can easily operate this oven. Its intuitive touch control panel allows you to select cooking functions and set cooking time quickly. Since it has a LED lighting display, you also won't have trouble getting updates on the cooking progress. You can see it all on the display and you don't need to open the oven door to check on your food.
Cooking is a breeze if you have reliable appliances and tools in your kitchen. Fortunately, you can order this innovative Samsung oven here at Savers Appliances. We offer different payment options and accept all major credit cards, bank deposits, and cash on delivery. Aside from kitchen appliances, we also have other home appliances for sale, including refrigerators, air conditioners, and washer-dryers. Check out our complete line of products today!
Additional information
| | |
| --- | --- |
| Weight | 33.5 kg |
| Dimensions | 59.6 × 55.3 × 46.7 cm |
Only logged in customers who have purchased this product may leave a review.