Samsung Vacuum Cleaner VS15R8546S5
Jet Cyclone: New advance technology with extreme suction power up to 150W
Z-station: Convenient and free-standing charging station allows you to charge anywhere
Removable Battery: Replaceable and extend cleaning time
5 Layered Filtration System: Capture dust and allergens and releases clean air
Sold Out
Compare
Description
Powerful, but light. Advanced cleaning performance, yet lightweight.
Clean various types of floor easily with a lightweight, but powerful cordless stick vacuum. The Digital Inverter Motor generates a suction power of up to 150W. The aerodynamic design of the air system also optimizes the airflow, while multi-cyclonic air filtration traps fine dust particles.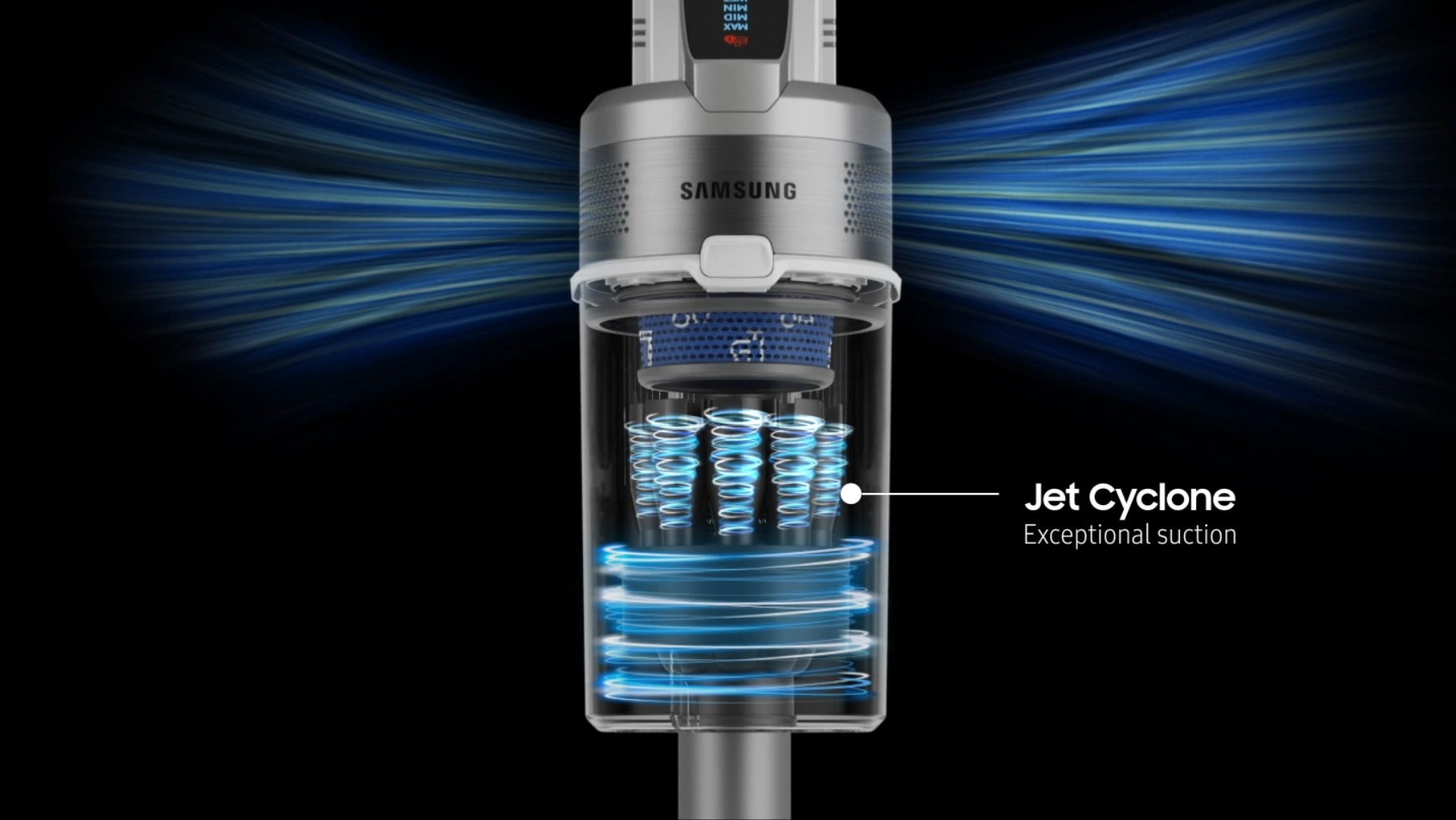 Strong suction power. Digital Inverter Motor
Clean much more effectively with a suction power of up to 150W. The Digital Inverter Motor optimizes the airflow with its ultrasonic welded airfoil blades. So it delivers a strong input power of up to 410W, maintains a high level of energy efficiency and generates up to 150W of suction.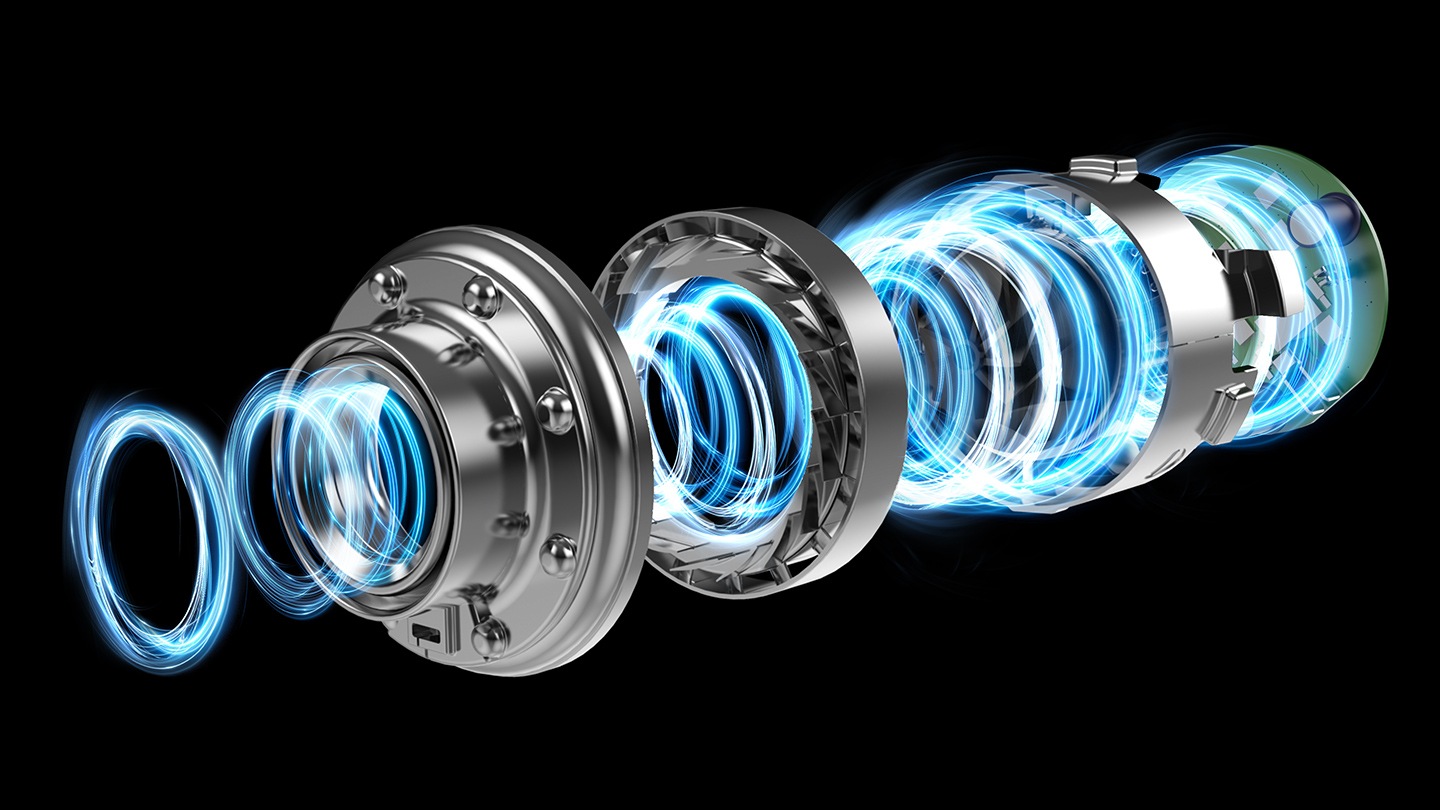 Exceptional suction. Jet Cyclone
Enjoy cleaner air and outstanding suction power with the Jet Cyclone system's high-efficiency, multi cyclone structure. An optimal air path reduces air resistance and its 9 cyclones with 27 air inlets minimize the loss of suction. It also hygienically separates fine dust particles from the air.
Powerful on carpets. Turbo Action Brush
Pick up fine dust particles in carpets as well as on hard floors with the Turbo Action Brush. It rotates around 3,750 times a minute. A 180 degree swivel head lets you easily change direction and clean every corner. And you can easily maintain the rotating drum by detaching it with one click.
Keeps air cleaner. 5 Layered Filtration System
Breathe purer air with a 5 Layered Filtration System. Initially a main cyclone and metal mesh grille filter separate and trap large dust particles. A Jet cyclone and micro filter capture fine dust. Finally an ultrafine dust filter captures 99.999% of dust and allergens.
Up to 40 minutes cleaning. Removable and Longer-lasting Battery
Enjoy a long cleaning time without recharging. A high efficiency (1800mA) battery maintains suction for up to 40 minutes. It retains 70% of its original performance up to 500 cycles. And you can also easily remove and replace it with a spare battery to clean for up to 80 minutes.
Ergonomic charger. Z Station
Place and charge your vacuum cleaner more easily using the "Z Station" charge stand. A 7-degree slant makes it easier to park and detach the vacuum cleaner. Its stand-alone,slim design means you can place it anywhere. It also has dual charging adapters,so you can charge two batteries in just 3.5 hours.
Check with a glance. Digital Display
Make sure your vacuum cleaner is always working optimally with an integrated digital display. You can intuitively check the machine's status, such as its power level and brush type. And it alerts you if there are brush bar problems or blockages. So you can control and maintain it conveniently.
Fully washable bin. Washable Dust Bin
Keep the dust bin hygienically clean and empty your vacuum cleaner easily. The whole Dust Bin, including the multi-cyclone system, is fully washable, so it can be kept clean and fresh. It can also be removed without detaching the pipe from the hand-held body, so you can simply tip out the dust.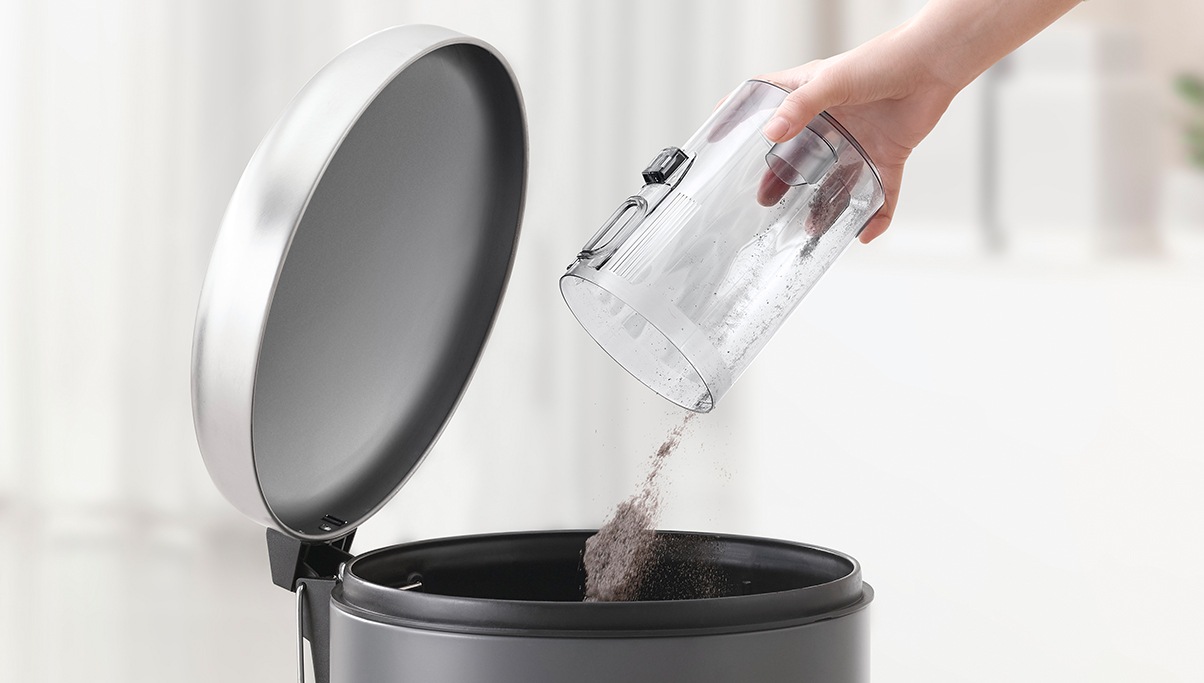 Ergonomic comfort. Telescopic Pipe
Clean your home effortlessly with easy control and movement. A lightweight design ensures maximum usability and reduces the strain on wrists. You can also adjust the Telescopic Pipe's length across 4 levels to get the most ergonomically comfortable. So you can easily clean all around the house.
Clean hard floors. Soft Action Brush
Pick up fine dust on hard floors and in crevices using a Soft Action Brush woven with anti-static silver threads. A 180 degree swivel head lets you clean every corner. It also prevents pet hair from getting tangled inside the brush. And you can easily maintain the brush with one click button.
Additional information
| | |
| --- | --- |
| Weight | 7.9 kg |
| Dimensions | 55 × 27.2 × 24.3 cm |
Only logged in customers who have purchased this product may leave a review.