LG Mini Component XBOOM Home Audio CL88
LIMITED STOCK AVAILABLE
2900 Watts
Multi Color Lighting
Party Accelerator
Multi Jukebox
Karaoke Star
Wireless Party Link
Compare
Description
Powerful 2900-Watt Sound
LG XBOOM CL88 pumps out mighty sound with booming bass. Rock the party with big tunes that get everyone dancing.
Multi Color Lighting
Colored lights flash in sync with the music to add excitement and atmosphere to parties.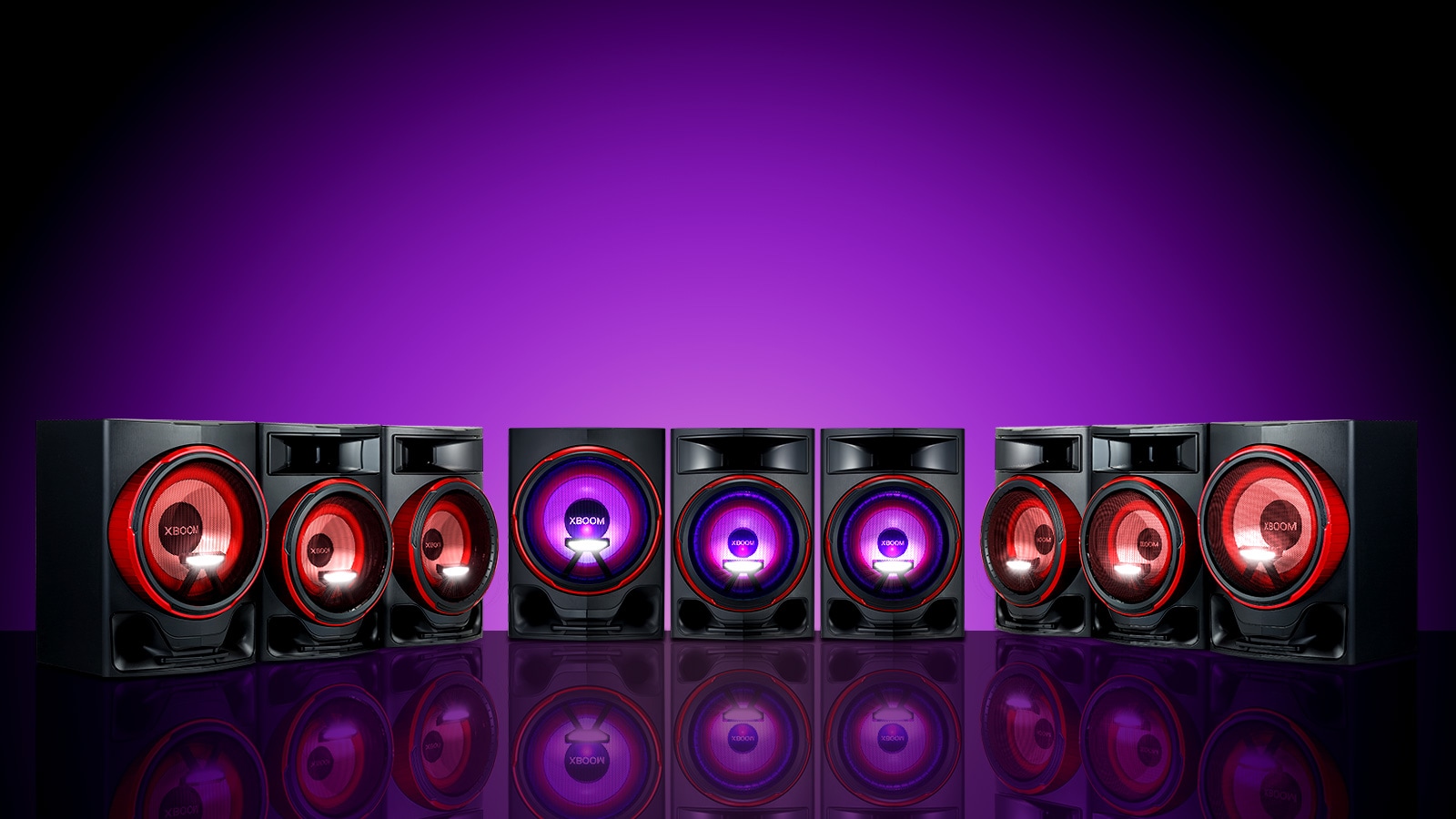 Control Remotely with the DJ App
Have fun using a variety of DJ sound effects straight from your smartphone.
Party Accelerator
Choose your own sound and push the accelerator forward. Hear the sound build until it peaks with a thunderous boom.
Karaoke Star
Singing is easy and enjoyable with a voice canceller to reduce in-track vocals and a key changer that tunes the music to your voice. You can also choose 18 different vocal effects to sing with.
Double Your Sound with Wireless Party Link
Link two LG XBOOM CL88 systems together wirelessly to increase the output to 5800 watts. This is immense sound for amazing parties.
Versatile Connectivity
Choose from a variety of input options including Bluetooth®, 2 USB ports, CD and FM Radio.
Be More Immersed with TV Sound Sync
Connect the CL88 to your LG TV via Bluetooth® to experience more impressive, room-filling sound.
Share the Playlist with Multi Jukebox
Pair up to 3 devices with the CL88 via Bluetooth®. Seamlessly control a playlist with any of them, with no interruption to music.
For busy households that have large laundry loads, a reliable washing machine is a must-have. Decades ago, the most durable and efficient machines would have cost a fortune. However, thanks to a number of technological advancements in household appliances industry, it's now possible to get a really good machine for a fair price. For a good example, you need only to look at the LG Top Load Washing Machine Inverter 9KG T2309VSAM.
Manufactured by top South Korean appliance brand LG, the LG Top Load Washing Machine Inverter 9KG T2309VSAM proves that life's good with a high-quality and affordable washer. Its Smart Motion technology—consisting of Agitating, Rotating, and Swing motions—can help you launder fabrics of different types and thicknesses. The machine's TurboDrum, Punch+3, Auto Pre Wash, and Side Waterfall features will enable wash cycles that are powerful and efficient with both water and detergent. The LG T2309VSAM's Smart Inverter Motor also allows for quiet and unobtrusive operation, while a feature like the machine's Smart Diagnosis helps users troubleshoot issues without too many costly visits from repairmen.
You'll be able to find an awesome deal on the LG Top Load Washing Machine Inverter 9KG T2309VSAM from Savers Appliances' online appliances store. Order one for your household today!
Additional information
| | |
| --- | --- |
| Weight | 38.52 kg |
| Dimensions | 127.7 × 45.3 × 51.8 cm |
Only logged in customers who have purchased this product may leave a review.