Samsung Air Purifier AX34T3020WW/TC
34 M2 Capacity
30W
Multi-Layered Purification with HEPA Filter
4-Color Indicator
Dust & Gas Sensor
Filter Change Alarm
Auto Mode
Sleep Mode
Timer
Dimension (WxHxD): 350 × 540 × 350 cm
Ready to invest in your first air purifier? Consider getting the reliable Samsung AX34T3020WW/TC Air Purifier to improve the overall air quality in your home. Get one at an awesome discount from Savers Appliances, your trusted source of home electronics. Shop for a Samsung air purifier now!
Sold Out
Compare
Description
South Korean conglomerate Samsung is known for producing electronic products like smartphones, TVs, audio equipment, smart kitchen appliances, and washing machines. However, the brand is also a good choice for air purifiers, which many Filipino buyers have considered getting for their own households. An air purifier can filter the surrounding air of irritating particles, such as pollen and dust, as well as some toxic gases like formaldehyde. With an air purifier of your own, you can keep your indoor spaces cleaner and fresher-smelling. You can also reduce your exposure, and that of your family members, to particles that cause allergies, asthma, and eye irritation.
The Samsung AX34T3020WW/TC is a smart air purifier that answers these needs through several practical features. It cleanses and deodorizes the air around it with a 3-step process that can capture up to 99% of ultrafine particles. It also uses a dust sensor to detect how much dust is present in the air in real-time. You'll be able to visualize how clean or how dirty the air is just by looking at the Samsung AX34T3020WW/TC's easy-to-read LED display. The product can also go into Auto Mode so that it can filter air at an energy-efficient rate, and Sleep Mode to run more quietly.
This compact air purifier is also a breeze to maintain. It utilizes a front-sided air inlet that you can simply pull away so that you can clean or replace the filter. Lastly, it is a safe product to use even around small children. It's built without sharp edges, which decreases the risk of injury to kids, and it comes with a Child Safety Lock so that kids don't accidentally turn it on.
You'll find the Samsung AX34T3020WW/TC Air Purifier and other smart home appliances for a reasonable price here at Savers Appliances. We guarantee quality and authenticity to our customers, as well as some of the most affordable prices in the market. Make an investment to keep your indoor air healthier and more hygienic, and shop at Savers Appliances for your own Samsung AX34T3020WW/TC Air Purifier.
Visibly Clean Air
Compact yet powerful air purifier that's ideal for any living space. It purifies and deodorizes the air using a 3-step purification system, and continually monitors and intuitively displays the real time air quality.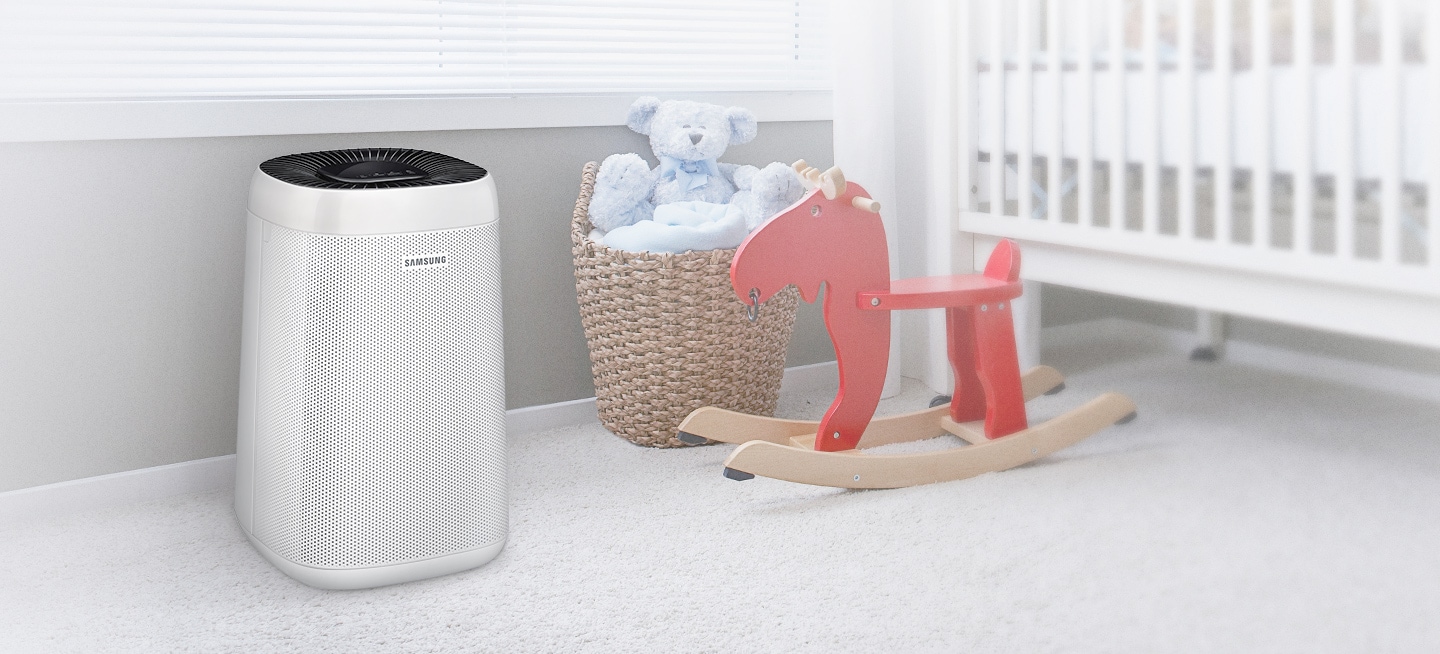 Visualize the Level of Dust
A Dust Sensor detects the amount of dust in real time and its 4-Color Indicator clearly shows the results using an LED light with 4 color variations, so you can instantly tell how pure the air is.
Reduces Over 99% of PM2.5
A 3-step purification system keeps the air pure. It extracts large dust particles, such as pollen, deodorizes the air and reduces various harmful gases like formaldehyde and captures over 99% of ultrafine dusts.
Easy to Maintain
A front-sided air inlet means you don't need to move it unnecessarily or pull it away from the wall to clean or change the filter. And a washable Pre-filter only needs periodic cleaning and the 2-in-1 PM2.5 and Deodorization filters can be quickly and easily replaced.
Performs Effectively
Auto Mode senses the pollution level and automatically adjusts the power to maintain the optimum air quality. Sleep Mode provides a soft and quiet air flow.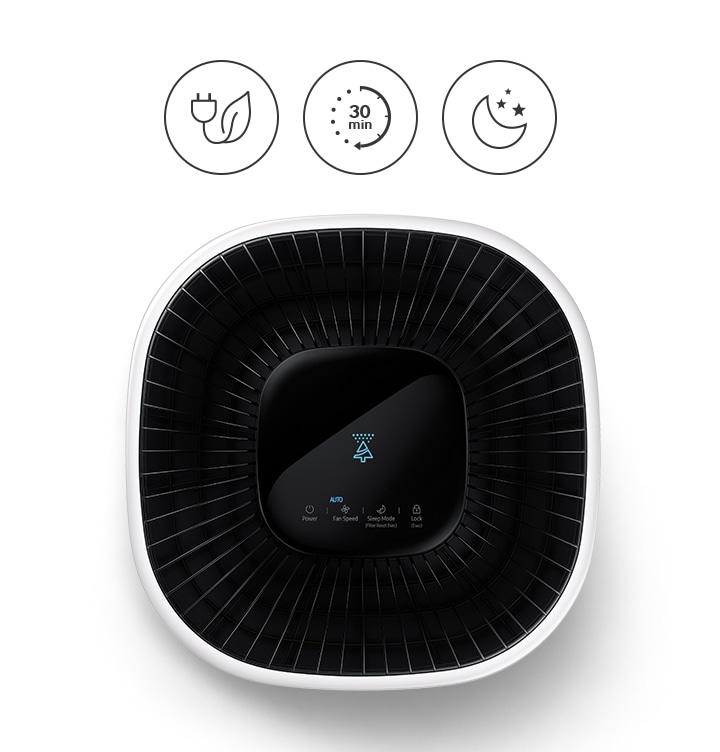 Simply Safer for Children
Designed to prevent any accidental use by children and protect them from harm. A Child Safety Lock makes it impossible to use the controls unintentionally and its round edged shape is safer if children bump into it.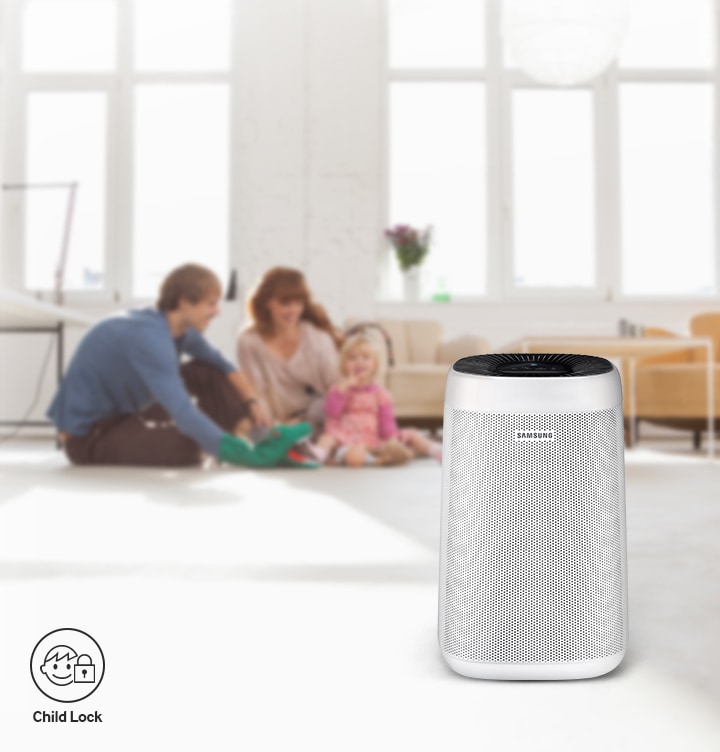 Additional information
| | |
| --- | --- |
| Weight | 10 kg |
| Dimensions | 37.2 × 43.7 × 83.8 cm |
Only logged in customers who have purchased this product may leave a review.
You may also like…
[wc-ps tag="span"]

Key Specs:

23 sqm.
7000 High Density Plasmacluster Ion Generator with Mircon-Mesh Prefilter
HEPA Filter
HAZE Mode and Sleep Mode
Filter Replacement Indicator

The importance of having good indoor air quality nowadays simply cannot be overstated. Air purifiers like the Sharp FP-J30E-A Air Purifier 23sqm aren't just for asthmatics or allergy-sufferers anymore; it can help protect you and your family from illnesses caused by air contaminants. Breathe easier today by buying your own unit from Savers Appliances, the one of the top appliances retailer in the Philippines.

Compare