Samsung Bottom Mount Freezer Inverter 9.9 Cu.ft. RB27N4020S9/TC
LIMITED STOCK AVAILABLE
Key Features:
Optimal Fresh Zone
Freezer Drawer Compartments
Deodorizing Filter
Digital Inverter Compressor
Compare
Description
Is your refrigerator no longer performing as well as it used to? It might be time for an upgrade. If so, make sure to put the Samsung Bottom Mount Freezer Inverter 9.9 Cu.ft. RB27N4020S9 is on your list of top choices. It is equipped with a powerful digital inverter compressor that effectively cools food while consuming less energy.
Optimal Fresh Zone
The new Samsung RB4000 features Optimal Fresh zone, that keeps your meat and fish fresh for twice longer without ice freezing.
Digital Inverter
Digital Inverter compressor automatically adjusts its speed in response to cooling demand across 5 levels. So it uses less energy, minimizes noise and reduces wear and tear for longer-lasting performance. 21-year life span has been guaranteed by VDE, the authorized certification committee in Europe.
Power Deodorizer
The Power Deodorizer is made of Activated Carbon, which filters the air inside the fridge to eliminate bad smells – keeping the air clean and fresh, and preserving the flavor of your food for longer.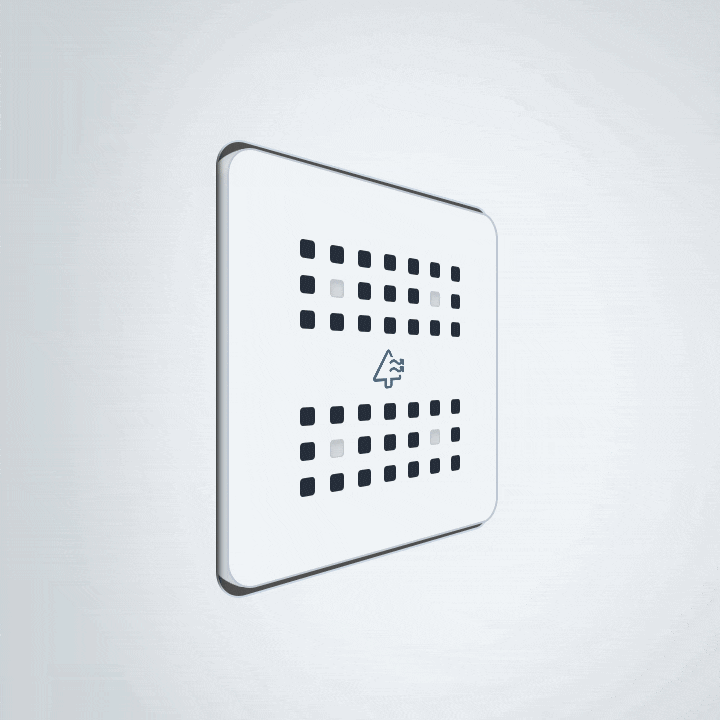 Optimal Fresh Zone, Crisper, and Freezer
The RB4000 refrigerator has a large capacity Optimal Fresh zone to fit a whole chicken keeping it fresher longer, a big freezer to toss the ice bags in, and a big veggie box to store all of your fresh vegetables and fruit. So you can store more of what you use the most.
All-around Cooling
The All-around Cooling system cools the fridge evenly from corner to corner. Cold air is blown out through multiple vents on every shelf level, so it maintains a constant temperature and food stays fresher.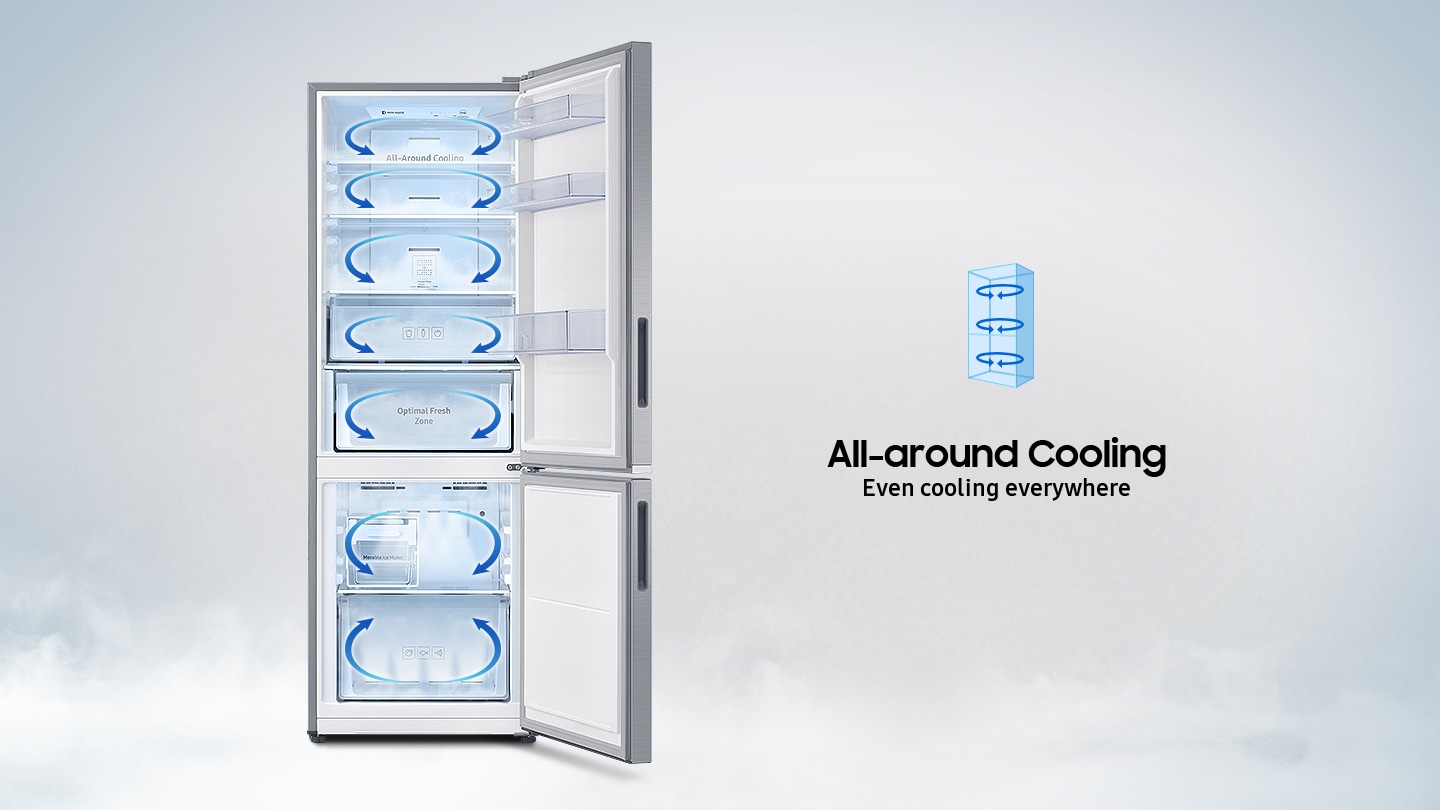 Keep food fresh longer without racking up your electricity bill when you have the Samsung Bottom Mount Freezer Inverter 9.9 Cu.ft. RB27N4020S9 in your home. With its digital inverter technology, the fridge sustains the ideal cooling temperature to keep your foods fresh, longer. At the same time, it uses less energy, lessens noise production, and reduces wear and tear—which ensures longer-lasting performance.
This Samsung refrigerator also features a deodorizer to filter the air inside and eliminate any foul odor. With fresh clean air circulating inside, the flavor of your food is gets preserved longer. Also, it's a great fridge for a growing family. It has a large capacity that allows you to store all your favorite foods. It has a big freezer for all your frozen treats and a spacious veggie box to keep your produce fresh. When it comes to design aesthetics, this refrigerator has a contemporary look that can enhance your kitchen interior. Its minimalist stainless steel finish adds another level of sophistication.
Make sure all your food stays fresh longer with this Samsung refrigerator. Aside from your kitchen needs, we also have other Samsung appliances for sale like air conditioners and smart TVs to make your home more comfortable. Order here at Savers Appliances today and enjoy nationwide delivery service.
Additional information
| | |
| --- | --- |
| Weight | 59.5 kg |
| Dimensions | 70.4 × 62.9 × 166.5 cm |
| Other Technology | |
| Refrigerator Capacity | |
| Refrigerator Technology | |
Only logged in customers who have purchased this product may leave a review.
You may also like…
[wc-ps tag="span"]

9.0 Cu.ft. J-Tech Inverter
No Frost Refrigerator
J-Tech Inverter Technology
Ag+CU Nano Deodorizer
LED Lighting
2-Way Fresh Room
Twist Ice Maker
Tempered Glass Shelves
High Rotation Speed Compressor
Adjustable Freezer/Refrigerator Room Shelves
7 Shields
Silent Operation (36 dB)
Extra Eco Function

If you're looking to invest in your first inverter refrigerator, make the Sharp SJ-FTS09AVS 2DNF J-Tech Inverter 9 cu.ft. one of your top options. This model affords up to 9 cubic feet of storage space, and its use of inverter technology will allow you to save a lot on your next electric bill. Buy one today at a considerable discount here at Savers Appliances!

Other Technology :

Inverter

Refrigerator Capacity :

9cu ft. - 11.9cu ft.

Refrigerator Technology :

No Frost

Extended Warranty :

No Warranty Extension

-

LEX Extended Warranty - 12 months

-

LEX Extended Warranty - 24 months

Compare