Samsung UA50TU8000 Crystal UHD Smart TV 50″
HDR
Crystal Processor 4K
Crystal Display
Smart TV Powered by Tizen™
Compare
Description
Experience a whole new world of colors and details through the 50-inch Samsung UA50TU8000 Crystal UHD Smart TV. With its incredibly vibrant and stunning 4K Ultra High Definition screen, you'll be able to watch all your favorite movies and TV shows like you never did before. Buy it today from Savers Appliances and enjoy great discounts you won't find anywhere else.
Ready. Set. 4K. TU8000 Crystal UHD TV
Experience your favorite movies and shows on a vibrant, stunning 4K UHD screen, using the Universal Guide to surf smoothly and select content. Everything you watch is automatically upscaled into 4K for stunningly vivid color and detail.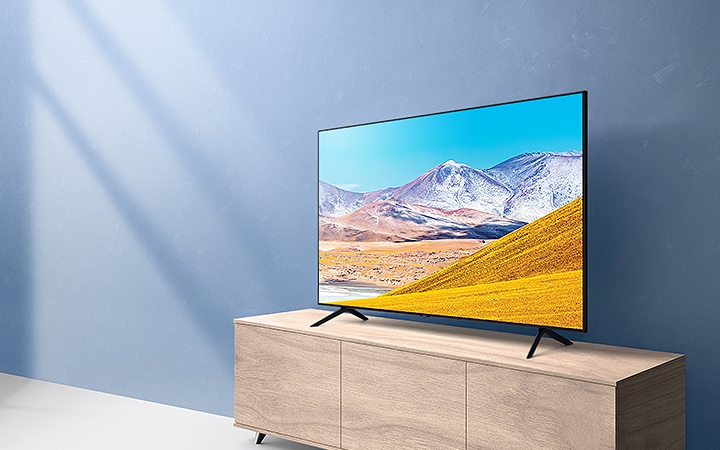 See more vivid colors. Crystal Display
Experience crystal clear colors that are fine-tuned to deliver a naturally crisp and vivid picture.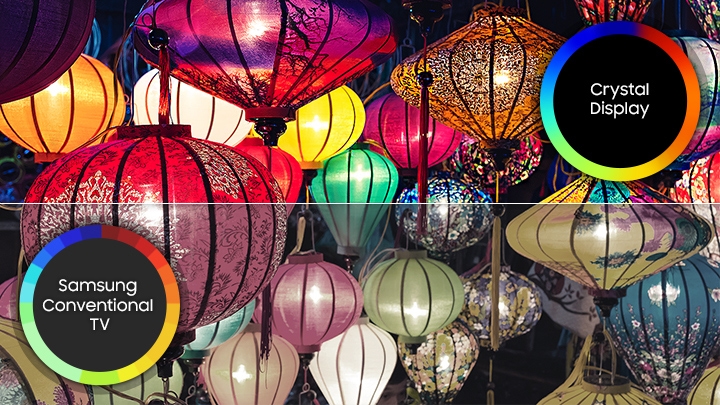 See the picture, not the TV. Boundless Design
The sleek, elegant, and minimalistic design draws you into the screen from any angle.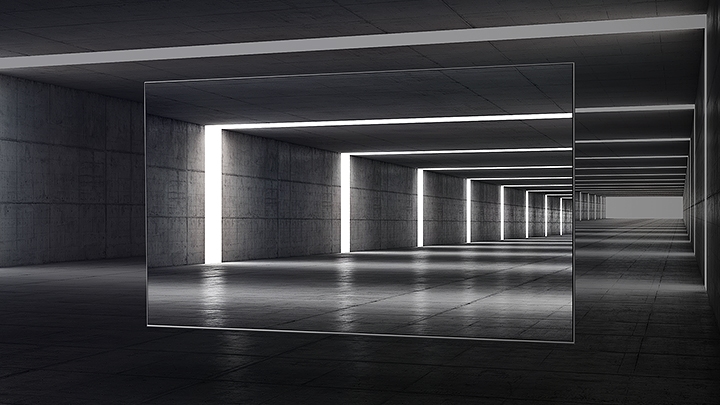 Experience the beauty of 4K UHD Resolution. 4K UHD Resolution
See what you've been missing on the crisp, clear picture that's 4X the resolution of Full HD.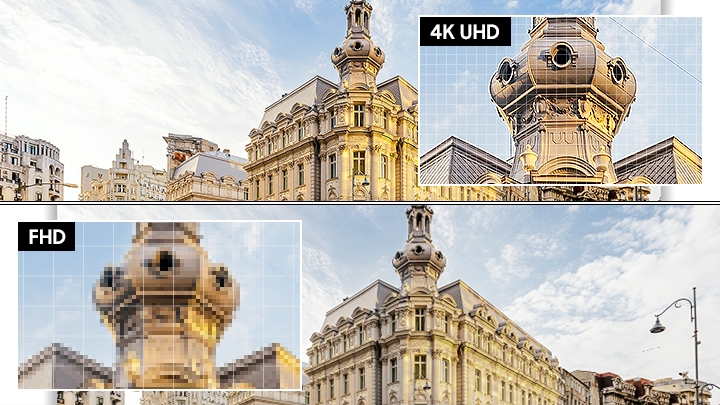 See stunning detail. HDR
High Dynamic Range lets you enjoy a wide spectrum of colors and visual details, even in dark scenes.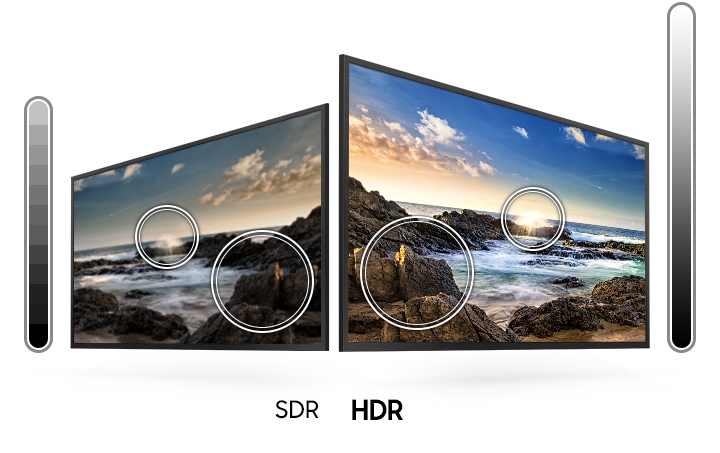 Knows when you're ready to play. Auto Game Mode (ALLM)
Get into the game faster with Auto Game Mode which automatically optimizes the screen and minimizes input lag, giving you more control. Enjoy a smooth gaming experience without motion blur and judder.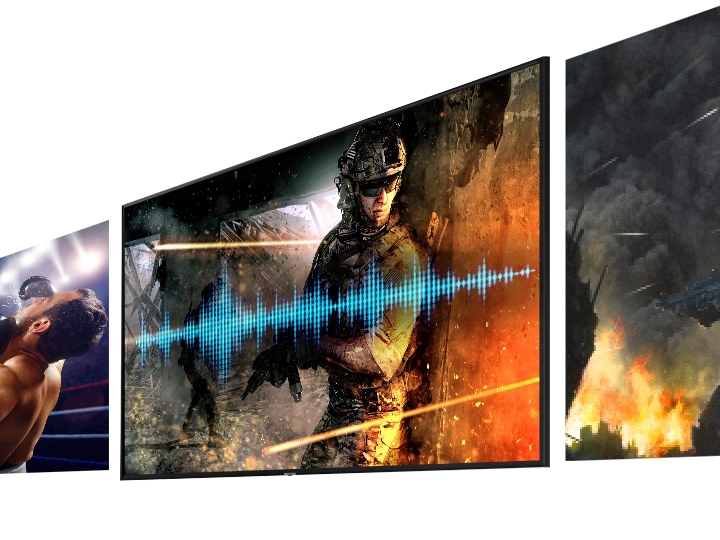 Clean up the clutter. Clean Cable Solution
Keep all your TV cables tidy by hiding them in the stand so you can fully enjoy your TV content without the clutter.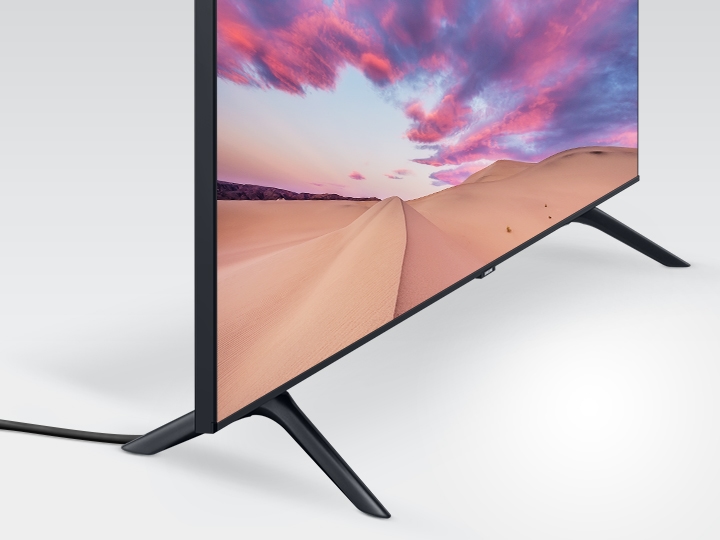 OneRemote for total control. OneRemote
The sleek and slim OneRemote automatically detects and controls all compatible connected devices and content.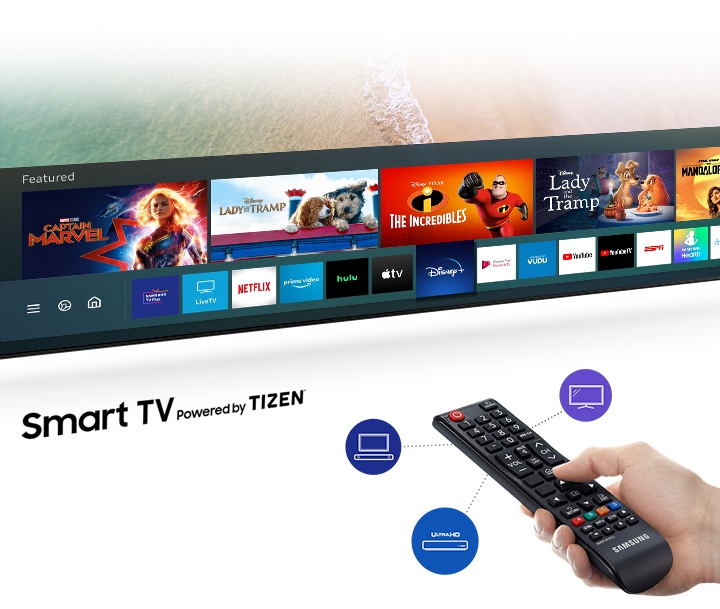 Spend time watching, not searching. Universal Guide
Universal Guide provides a list of curated content from broadcast and streaming channels, personalized just for you. Easily find your favorite content, all in one place.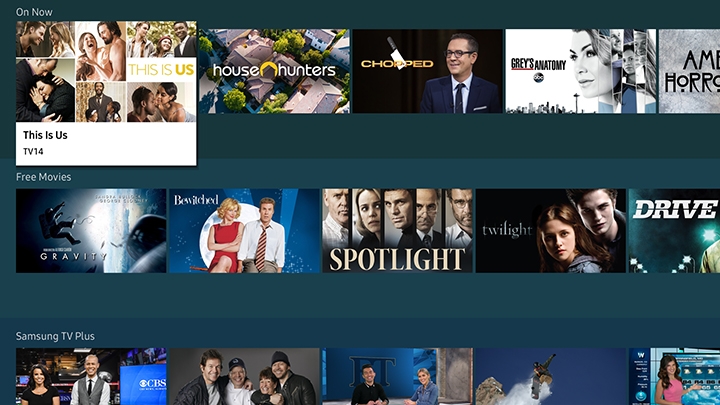 Choose your voice assistant. Multiple Voice Assistants
Quickly access favorite content, get answers, and even control your TV and other connected devices around your home.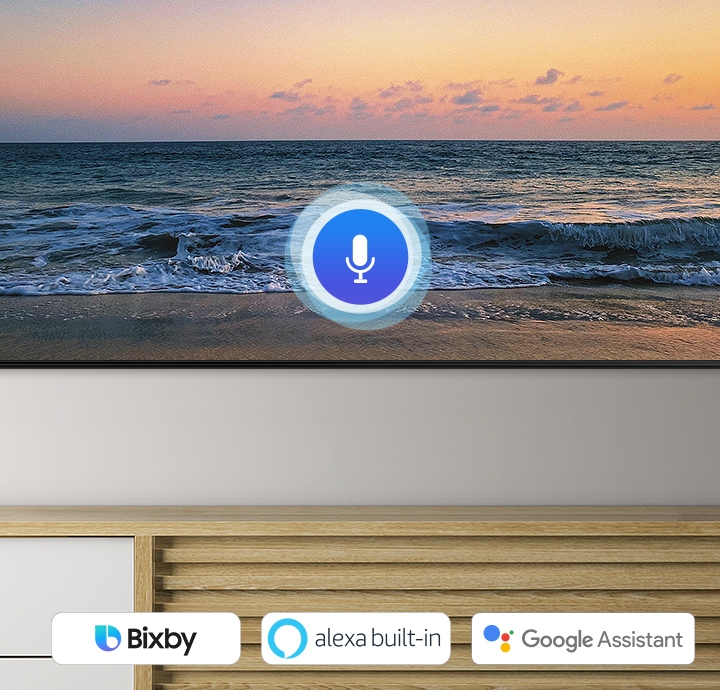 On the Samsung UA50TU8000 Crystal UHD Smart TV 50", everything you see on screen is automatically upscaled into 4K, affording you a level of detail and clarity you've likely never seen before. The Crystal Display also calibrates colors to deliver vivid and sharp images, while the TV's High Dynamic Range feature elevates visual details to another level, allowing you to fully enjoy even the darkest scenes in the movie or TV series you are watching.
The 50-inch Samsung UA50TU8000 Crystal UHD Smart TV is also the ultimate gaming companion. Aside from knowing exactly when you're ready to play, its Auto Game Mode affords your more control by minimizing input lag, which also means motion blur and judder are reduced for a streamlined gaming experience.
This television gives you complete control over your entertainment. Its One Remote automatically connects to and controls all of the compatible devices it detects over the internet, while its Universal Guide will consistently afford you a list of curated content from all your favorite sources. Moreover, this TV also employs multiple voice assistants, which further improves your access to all the content you love while giving you more control over your TV and all gadgets connected to it.
Buy the Samsung UA50TU8000 Crystal UHD Smart TV 50" from Savers Appliances today, and discover why it is one of our most popular offerings.
Only logged in customers who have purchased this product may leave a review.
You may also like…
TV Size :

48INCH - 50INCH

TV Size :

48INCH - 50INCH

Limited Stocks Available

TV Size :

48INCH - 50INCH

Pre-order Basis

TV Size :

48INCH - 50INCH